Marriage is Life's most memorable day and Planning for a perfect wedding can is most stressful. Though, it's a fun also. Marriage days are the most joyous periods of your life. An important yet simple checklist can help you out in making your wedding day a memorable and fun day for everyone.
Fixing the Budget
Budget planning is most important thing. Decide the budget keeping future in mind. Marriage is not the only day in life to celebrate. In fact it is day when every day celebration starts, so plan your budget keeping your finances in mind. Avoid thinking much about others. Just plan what your pocket allows.
Fixing the Budget
When dates for wedding days get finalized, it's time to purchase you dress and wedding / engagement ring. Choose the dress best fits you. Don't even hesitate to get a help of professional dress designer, it your budget allow. On wedding day you will be centre of attraction and you must look good. Have a Proper look. Indian Wedding garments are available in variety. Taking a New look is not a bad idea.
Select your guest list and call them personally if possible
The most difficult task in planning a marriage is to select a guest list. Even in Childhood dreams and plays No boy or girl want to do this task. Start with writing names on a blank paper. Put first the people closest to you and then peoples close to your family, after that people at your workplace and then everyone else you think worth adding in list. Make sure that no one really important has left out from your list. When you are done with the possible list, sort out your list to function wise. It's not necessary to invite every guest in every function, so select your guests in each function. This will give you a clear idea about your guest in every function. Try to call them personally.
Find the venue:
Have an approximate idea about ceremonials and Guest list in mind. It's important to choose the right venue and its take time. Do not hesitate to take help of the Internet and other resources to select out a best venue according to your need. Wedding venue must be budgeted and must suit your all needs. A well advance planning can save a Lot of money.
Plan your Honeymoon
Marriage days are best day of your life and so is the honeymoon. It's a memorable first few weeks moments with your new partner, so it must be very exciting and must be planned carefully. Discuss the honeymoon destination with your partner and nook your tickets with the help of best local travel agent. Honeymoon days are the most relaxing holiday of your life and try to find out a place where you can have the privacy. It's best to travel to a distant island and spend these days in hands in hand. Honeymoon is one time dating. You will not get a second chance for honeymoon, live it as there will be no other day in your
Photography and ideography arrangement
Don't forget to capture the wonderful moments of your wedding day. You will remember these days in the photographs and videos so hire a Photographer which has wide experience in clicking the moments .also download Some Music of your choice for the special moments. A budget photographer with rich experience can do the work. Discuss in detail what you require to click. Tell him about the events to cover and the highlights you want to get covered.
Wedding mementos
Choose carefully a useful and remembering gift for your guest. It's a good idea to present Mementoes for all your guests. Make a list of option and discuss the list with friends and family to get to a final pick.
Have a Good look:
You'll be centre of attraction and you must look best, so plan well in advance your look for the wedding day. You can take a help of a look Expert. Brides must book their makeup expert well in Advance.
Have Meal Plan fixed
What One Expect in wedding? It's Fun, Dance, Ceremonials and Good tasty Food. You should plan to feed your guest. Ask your caterer about the latest trend in Marriage food. Also ask him about the specialty and any creative idea he can present in menu. Figure out budget per person and then sign the contract,
Be environment friendly and weather conscious:
Always be ready with a plan B in case of any weather change or bad weather like rain. Most of the marriage spent a lot on Excess lighting and Firework. Try to avoid or cut down these expenses as they are an excess burden and a threat to our nature also. Always use recyclable Disposables material.
Negotiate and ask for reasonable prices:
It takes nothing to ask for a rebate or to ask for reasonable prices. Some supplier quotes rates with a scope for a negotiation. They know the different peoples and they always keep a budget space for lowering down their rates, you will not b able to get that rebate if you will not ask for it. Asking one supplier for another supplier is good idea. You photographer may recommend a Caterer for you on a reasonable prices.
Save Money for Future life
If you take in percentage, A wedding budget must be divided in 35 to 40 % of total budget to Wedding day party; 5 to 8 % for photo/video; 8 to 10 percent for attire; 2 to 5 percent for flowers; 4 to 5% for entertainment/music; 5 -8 % for gifts; and 20 on gifts for bride and groom and remaining for other miscellaneous expenses and other functions. Miscellaneous expenses are for emergency and unexpected situation which require money. Like rain or any shortfall in arrangement.
Plan your marriage well in advance and try to use these points to make wedding day and future life easier and enjoyable.
---
Cheapholidays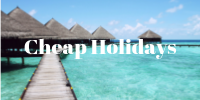 ERP Training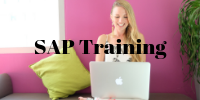 Adspuppy.com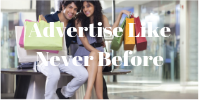 Techcoffees.com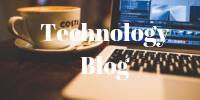 RKV Adventure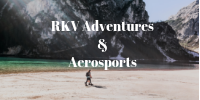 You May Also Want To Read This