When we talk about the celestial state Himachal Pradesh, the first name that pops up in our mind is Shimla. Situated at the height of 2200m, its plush shrubs, refreshing aridity and ice-capped hills have surely made it one of the most cherished places among tourist. Being a colonial heritage, Shimla still has a British essence in its surroundings. It is a very popular destination among Indians for honeymoon, family holiday and solo trippers.
Shimla is a place which you can visit year round. Although Shimla is the most sought after hill station which needs no second thought before visiting. It holds the natural and scenic beauty that can leave any tourist spellbound. Shimla offers a number of attractions to tourist. One can wander and shop on the most famous mall road, trek to the famous Jakhu temple, visit the Indian Institute of Advanced Studies, enjoy Asia's one and only open ice-skating rink, sit and enjoy the spectacular view at scandal point, the picturesque journey of toy train from Shimla to Kalra and many more.
Apart from being the apt tourist place, this city has eminent boarding schools. Students from all over the country come here to study. The very famous Bishop Cotton School, St. Edward's School, Shimla, Auckland House School, Shimla Public School, Sacred Heart Convent, Tara Hall, Convent of Jesus & Mary (Chelsea) are among some of the popular convent schools that are nested in Shimla.
Must go Places in Shimla
Shimla tourism flourishes due to its invigorating atmosphere as well as because of the different spots it brings to the table to visit. The city is loaded with different touring areas and shopping markets and furthermore has adjacent attractions that are at the maximum an hour's drive from the city. Being the once summer capital of India, Shimla has numerous structures of the British period which are presently a noteworthy vacation destination.
1. Mall Road
Mall road is the life-line of every hill station and Shimla is no different. This place cannot be left untouched by any tourist. It is one of the most happening places in Shimla. This place is absolutely loved by everyone. One can wander, shop, relax and enjoy the seraphic panoramic view of this pristine hill station.
2. Christ Church Shimla
Being the second oldest church in north India, Christ church is among the most loved places of Shimla. This church is situated on the famous Mall road. So every tourist who visits mall road definitely makes a visit here. The church is famous for its five glass window which signifies different virtues of Christianity i.e. faith, hope, charity, fortitude, patience, and humility. Christ church allure the tourist with its art and spirituality.
3. The Ridge
Snow-capped mountains, beautiful scenery and swanky view of sunrise and sunset make this place popular among the tourist. This place is popularly known as a Scandal Point. This place like the many other, also present on the mall road. Thus, it would not be wrong to say that one can get mesmerized here for hours in the charismatic appeal of this place.
4. Jakhu Temple
This place certainly stupefies the tourist with its 108 feet giant statue of Lord Hanuman. Being nested at the highest point of Shimla, this place offers the stunning view of snow clad mountains. It is a perfect place for trekkers, devotees, and shutterbugs. One can either trek or take the ropeway to reach here.
5. Chadwick Falls
Topple from a height of 1586 meters, makes it one of the must go places of Shimla. Enveloped by the lush green environment and lanky cedar it offers a euphoric view to the tourist. The Chadwick Falls look like the crystals falling from the sky. It is certainly a treat to watch such captivating arena.
6. Viceregal Lodge
Popularly known as the President's house or the Rashtrapati Nilayam this alluring place is definitely loved by tourist for its brilliant edifice. This place is the summer residence of Indian Viceroy who was the British Raj leader from 1888 to 1946. Many important decisions have been taken by the Viceroy in this lodge.
---
Cheapholidays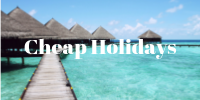 ERP Training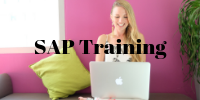 Adspuppy.com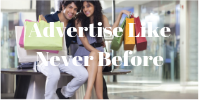 Techcoffees.com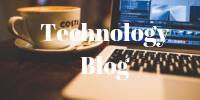 RKV Adventure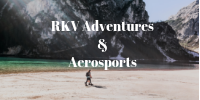 You May Also Want To Read This