This is the one day that you always dreamt about. And you always wanted it to be perfect. So why not choose the best venue there is to hold your special day. A wedding venue is in all proportions a very special place. It marks your new journey in life. It shouldn't be some average marriage hall. It should be grand. And if you want an Asian venue then here are some of them to choose from.
1. The Garden Room at Syon Park.
If you have a formal wedding with grand dinner in mind or a relaxed and simple one, The Garden Room is an ideal venue. It has separate reception and dining areas. A private dressing room is also available for pre-wedding preparations. It has years of experience in holding ceremonies and keeps special care of your rituals and religious sentiments. Catering is provided by the venue and all your arrangements can be taken care of. For Hindu weddings, a fire with the mandap will be arranged. If you want an authentic Asian wedding then you go for this venue.
Contact number: 01932584282
Link: events@gardenroom-syon.co.uk
2. Thornton Hall, Hotel and Spa.
It was nominated for the 'Asian Wedding Venue of 2014'. Thornton Hall Hotel & Spa is fast becoming one of the best known venues in the North West for it's expertise in Asian Weddings and Events. It can accommodate functions for up to 500 guests (depending on your specific requirements). The Torintone Suite is completely self contained and has its own kitchen, ideal for your chosen caterer. The Torintone is fully air conditioned, has its own PA system & has multi coloured ceiling mounted LED lights. We work with a number of prominent caterers, if you haven't already chosen your own (subject to our health and safety checks). This is a very good choice for your wedding venue.
Contact number: 0151 353 3712
Link: enquiries@thorntonhall.com
3. The Conservatory at Painshill.
It organizes a wide range of ceremonies and functions every year. It flaunts gorgeous 18th century walled gardens and has two adjacent areas to accomodate different functions. One can be used for serving drinks and the other for the dinner party. Its beautiful inside out and will look lovely in the background of your wedding pictures. I'm sure you won't ever forget the serenity of this place after your new has started. It is experienced in hosting religious ceremonies and qualifies as perfect for your Asian venue. It can accommodate a large number of guests, approximately 400. Their preferred caterer is Create Food & Party Design. Thy offer a wide variety of menus including BBQs and food stalls. It is fully equiped with disco lights, staging, dance floor, a PA system and much more.
Contact number: 01932 584283
Link: events@painshillevents.co.uk
Choosing a venue for a wedding can be very difficult. You have to keep in mind a number of things before you make a decision. So think, compare, check then choose.
---
ERP Training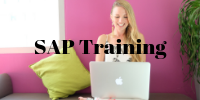 Adspuppy.com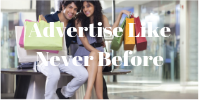 Techcoffees.com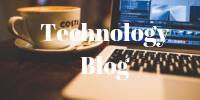 RKV Adventure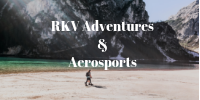 Cheapholidays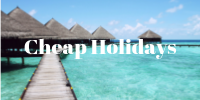 You May Also Want To Read This