The 2014 general elections saw a mammoth 8250 candidates representing 464 parties contesting in the polls across the country. Interestingly, 34% of those candidates had some criminal charges placed against them. According to the Association For Democratic Reforms, nearly one-third of the current parliament consists of convicts of some form or the other, with a large chunk facing serious allegations against them.
For the world's largest democracy, this is a very scary predicament. Granting governmental legitimacy to the ones who pay no heed to the law, and have heinous criminal records, such as sexual assaults or murders spells doom for the nation. Dr.Milan Vaishnav has spent a lot of years researching on this unnerving debacle in India – the equation between crime and politics. His book, 'When Crime Pays: Money and Muscle in Indian Politics', explores the question of the influence of criminal backgrounds in the favourability of the candidate. In his extensive research, he has found out that in an electoral campaign, crooked politicians with criminal records have the upper hand when contested against a 'clean' candidate.
Root Cause
This disturbing trend owes its background to several reasons. A glamorous leader appeals to the average Indian electorate. Politicians with criminal backgrounds represent a "no-nonsense" attitude, which paves their way to the hearts of the voters. Contesting elections are a lengthy and expensive process. A political party tolerates a candidate with a criminal background because he/she brings a lot of cash to their treasury. An opaque financial system in the country literally allows the coffers of political parties to never run dry of black money, and financial hoarding is just one of the many special advantages of having a crooked politician in the party ranks. Muscle power adds to the campaign, as fear and intimidation are common tools used by the candidates to make their way up to the most powerful offices in the country. These crooked politicians come in with a lot of expendable man-power up their sleeve.
Blatant defiance of the law
One might presume that having publicized criminal records might amount to automatic disqualification from both the political parties and public offices. But that's rarely the case. Take, for example, the position of BJP's newly fielded candidate from Bengal, Mukul Roy, whose involvement in the notorious money-laundering scheme 'Sarada-Kando' was pretty much an open secret. He held his ground despite widespread criticism and recently left Trinamool Congress for BJP, which again, has its own grave implications. Indians saw the Bharata Janta Party repeatedly using the rhetoric of corruption charges against the-then ruling Congress, as they promised to be absolutely intolerant towards corruption in the Indian economy. Them, taking in a man who has been instrumental in laundering thousands of crores of rupees, indicated once again that criminal records played little importance in Indian politics.
Criminal Conclusion
The perils of this tolerance towards corruption are multifarious. It drains millions of dollars from the economy and places us in an embarrassing position worldwide. Crooked politicians have repeatedly polarized our societies, and induced lawlessness in a thriving democracy. Isn't it time we stand up to these demagogues and criminals and put them in their natural habitat?
Whether our political assemblies are home to criminal politicians is, at best, debatable, but the absolute certainty of the criminality of the Indian Emergency cannot be denied. Read on find out how the emergency imposed by Indira Gandhi was the darkest period of Indian history.
---
ERP Training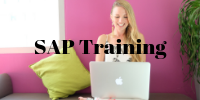 Adspuppy.com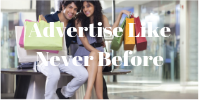 Techcoffees.com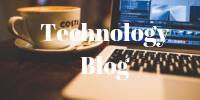 RKV Adventure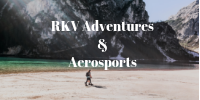 Cheapholidays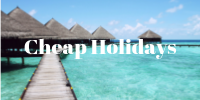 You May Also Want To Read This