Significance of marriages in one's life
Marriage is a very special and beautiful event in one's life. It is one of the most cherished occasions of a life time. All across the globe, marriages or wedlock are considered to be the divine bonding of souls made in heaven. Weddings are considered to be no less than festivals. Every culture and community has their unique way of celebration. Looking the very best on the wedding day is something that everyone longs for, irrespective of any culture or community. So, along with the "mandap" and venue decorations, feast arrangements, equal priority should be given to the dressing and make over of the concerned bride and her groom, to make the occasion picture perfect.
Traditions of a Bengali marriage
Bengal is place known for its rich cultural heritage. Bengali culture and traditions hold a high place in Indian history and literature.  Bengalis are considered to be the culturally rich and literate community with a high degree of inclination towards artistic beauty. Thus, this artistic inclination reflects in their traditions, rituals, costumes and adornments. A Bengali bride and groom reflect the aristocratic dignity and good taste of beauty of the community. A Bengali marriage is a colorful event which is celebrated with great enthusiasm and spirit. There are a series of rituals to be performed at every stage. For instance, the bride, before stepping on to the new horizon, cherishes her moments with the "aiburo bhaat", it is a treat given to her by the close friends and family before bidding her bye, then the haldi ceremony (gaye halud) is followed by the actual marriage then basi biye (the day on which the bride is welcomed to her in-laws' house) and at last, the bou bhaat.
Types of bridal attire
No matter how modern a woman is, traditional outfit is always a welcome compared to western ones       when it comes to occasions such as marriages.  Dressing up according to the event shows a person's personality and taste.
Attire is not only a reflection of modernity, but also provides an in-depth view of the culture and society. "Saree" is the customary apparel of the Bengalis and is preferred to be worn on any auspicious occasion. A Bengali bride is generally draped in a beautiful Benarasi sari, with ornaments of gold adorning her from head to toe. Benarasi saris are a type of silk, splendidly embellished and embroidered in intricate designs of "zaris" (bright shining threadwork) of gold and silver. The bride draped in benarasi sari in a very Bengali style literally scintillates her beauty drawing everyone's attention. Red is the preferred color for the bride because of its brightness as well as religious significance. Red color is believed to be sacred as it indicates longevity of a happy marital life. The sari is draped in an exclusive way, bestowing a classic look of elegance on the bride.
Benarasi sari seems to be more of a firm favorite amongst the Bengalis although, that doesn't stop them opting other varieties of saris. Kanjeevaram silks, Zardousi crafted benarasi and even heavy stone embedded Chiffon ones are popular choices in the present times.
Many people prefer to go for designer saris and even costumes of multi cultural fusion. The wedding trousseau no wonder plays a pivotal role in beatifying the bride or the groom. A Bengali bride is bedecked with jewelries like necklaces, heavy ear-rings (jhumkas), tiara, bangles, her hair groomed into a bun is set with a hair clip to enhance the beauty and her hair is covered with a veil attaching a traditional crown (mukut) to the top of the bun. Patterns of sandalwood made on her forehead add to the charm of her pretty face.  A Bengali bride is a perfect portrayal of feminity and grace. The bride looks spectacular in her wedding trousseau. Her resplendent look coupled with her charismatic elegance and composure makes her look ravishing on her most special day of life. The wedding ensemble is complete with a pair of bangles of shell and coral worn as a part of ritual.
Coming to attires, people has been able to come out of the monotony of costumes be it in terms of colors or designs. Colors like Magenta, Pink, Chocolate brown and even Green and Blue have become popular choices in marriage ceremonies.  Young Bengali brides nowadays do not hesitate to experiment with their costume. They wear fusion of various designs that go with their persona and style. Wonderfully decorated dazzling saris can make one look like a damsel, drawing attention from every corner. Thus, in a Bengali wedding, sari always has an upper hand over other outfits and brings out the ethnicity of the community.
Attires for the Groom
Not only the bride but also the groom is the centre of attention on the wedding day.  "Dhoti", preferably in shades of White, is the traditional Bengali costume for the groom although colored ones are also available. The Dhoti coupled with a kurta (Punjabi) on a silk (tussar) base looks absolutely fabulous on the groom. The dhoti is tied around the waist and legs like a loin cloth. The kurtas are embroidered in fine thread work. These days Sherwanis with a Dupatta are in fashion.  The designer crafted wedding ensembles no wonder impart an enchanting finesse to the groom giving him a princely look.
Various designs of Punjabis have flourished the market. They are available in different styles and themes that too on a variety of fabrics. Keeping the contemporary outlook in mind, the groom can also try out Resham and patch works on Kurta and not hesitate to mix and match with the colors. Thus, the groom is left with abundant choices of costumes to choose his wedding attire that suit him best.
At last, just like the bride, he is adorned with a conical crown on his head known as "topor" which adds to the majestic appeal.
The bride should hold a "gaachkouto" and "kajallata" in her hand until her father takes in both her and the groom's hands into the ritual of "kanya daan". After being adorned in the enchanting wedding attire, the bride looks enthralling. The couple brings completion to the occasion by their stunning appearance which mesmerizes everyone.
In the post marriage function, that is the reception party (bou bhaat), grooms generally wear western suits and trousers, mostly in shades of black, brown or grey. Simple and stylish are the keywords for the bride on the reception night. A sequined sari is inevitably one of the perfect dresses for the occasion.
Bridal wears and wedding trousseaus are available in all major showrooms. Designers even customize costumes according to requirement. Thus, Bengali or not, you are sure to find the dress of your dreams, to make you look like a goddess but it is of prime concern that the costume should perfectly go well with you. Great care should be taken to choose the right one. For instance, a skinny bride decked up in a gaudy sari would look too loud and dramatic. Thus, while selecting, it is advisable to have your nearest kith and kin accompany you to provide the genuine feedback. And then, GIRLS, be ready to be the diva of your wedding day.
---
ERP Training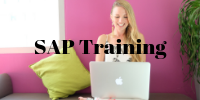 Adspuppy.com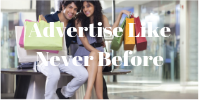 Techcoffees.com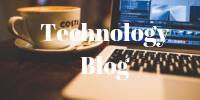 RKV Adventure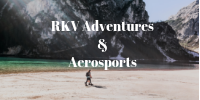 Cheapholidays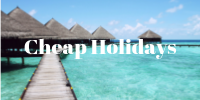 You May Also Want To Read This