One of the most dominant in the film industry is the Bollywood. The B-town has given us fabulous movies, actors, directors and what not. Let's take a moment to see what B-town celebrities have achieved throughout this journey of what we call a career. To see their achievement what would be more befitting than going through their fan following on Instagram.
So let's have a glance at the 5 most followed Indian Female B-Town Celebrities that ruled on Instagram in 2017.
1. Deepika Padukone
The Aphrodite of Bollywood Deepika Padukone tops the list of most followed female B-Town celebrities with having a fan following of more than 9 million. Alluring Deepika has ruled the hearts of many folks not only in India but throughout the world with her dexterity with acting. This year, her role in XXX: Return of Xander Cage opposing Vin Diesel has got her accolades.
2. Priyanka Chopra
With 8.1 million fans on her Instagram profile, PC the Quantico Queen grabs the 2nd position on the list. After people in India were swayed by her tenacity to deliver the best work in B-Town, this girl is all set to govern acting industry worldwide and made her Hollywood debut with the series Quantico. She was also seen opposing the best names of Hollywood, including Dwayne Johnson, Zac Efron, Pamela Anderson and much more this year.
3. Shraddha Kapoor
Next on our list is the daughter of legendary Shakti Kapoor i.e. Shraddha Kapoor. The 'Aashiqui 2' star's sweetest smile was number 3rd on our list with 7.4 million followers. She has received laurels not only for her acting but also with her beautiful voice. This multi-talented beauty needed no recognition from her father as she has got all the skills to stand up on her own.
4. Alia Bhatt
The delightful and exquisite offspring of filmmaker Mahesh Bhatt and actress Soni Razdan follows up on the list with 7.2 million folks following her on the social networking platform. Alia Bhatt, who made her Bollywood debut as a child with 1999 starter "Sangharsh", was given the role in Karan Johar's "Student of the Year" and since then, she has never stopped and has only skyrocketed her name in B-town.
5. Jacqueline Fernandez
Recipient of several awards in the B-town and winner of Miss Universe Sri Lanka pageant, Jacqueline Fernandez is number 5 on the list with 6.3 million followers. The Sri-Lankan beauty has charmed whole India with her good looks. Murder 2 opposing Imran Hashmi was her break for Bollywood which got her numerous kudos. Apart from being an actor, she is also a benefactress supporting causes like animal welfare, children education, etc.
Females have always been equal in power with the men folks. However, Instagram cannot be the only deciding factor in the fan following of different celebrities but considering its popularity worldwide, it is right to say that the above female celebrities have done well to impress audience on a large scale. Some other B-Town celebrities that hold millions of fans on Instagram include Sonam Kapoor, Akshay Kumar, Virat Kohli, Shahid Kapoor, Sunny Leone, and Salman Khan.
Also, read 5 Bollywood Movies That Portray Seamlessly Gripping Conversations!
---
Cheapholidays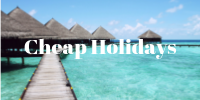 ERP Training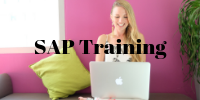 Adspuppy.com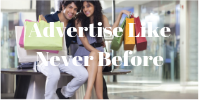 Techcoffees.com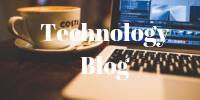 RKV Adventure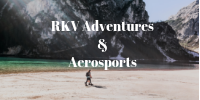 You May Also Want To Read This