[contact-form][contact-field label="Name" type="name" required="true" /][contact-field label="Email" type="email" required="true" /][contact-field label="Website" type="url" /][contact-field label="Message" type="textarea" /][/contact-form]
A couple truly becomes a single unit through their child. Even the relationship experts weigh the strength of bond in a relationship on how a child can make one feel closer to one's partner. A cooing and cuddly newborn can be that bundle of joy who enriches an already fulfilling life of a couple and brings in a lot more of unconditional love.
Experts say the strengthening succeeds depending on the communication between the partners.
But taking care of a baby is not an easy task and requires a lot of patience and love. So how does a baby improve the bond between parents despite the fatigue, changing diapers, crying, mood swings (of the whole family)? Even cooking food can become difficult in the presence of a newborn.
Some Steps to Strengthen Your Relationship
Taking these steps to improve communication and maintaining love in the family is very important to have a fulfilling relationship:
1. Have realistic expectations.
Know about the reality of parenthood and spend time with children to understand that they are going to be your biggest job to handle. But, every parent and every child is different and you may be surprised by what happens in your case.
2. Knowing that it is a family affair.
Both the parents must be agreeing and ready to take the responsibility of a child. In such cases, the baby does enhance the relationship between parents. As when the parents turn out to be on the same page, the child cares for the parents as a single unit.
3. Communicate everything.
It is important to clarify it to your partner the kind of parent you want him to be. You must communicate all your expectations with your partner and everything you need from him. An equal division of work is important as well.
4. Listen carefully.
Pay attention to all the problems and expectations your partner comes up with. Listen to the problem, but do not try and solve it. It is important for you to be supportive.
5. Couple care.
Prioritizing your relationship is also important. Understanding and taking care of your partner is very important. Giving time to one another helps in keeping the bond strong.
6. A new perspective.
It is important to keep in mind that you are on the same team. Developing new roles in the process of baby care and giving way to new directions and the new perspectives always make the couple feel the love reignited between them.
 How does this help?
Well, taking care of your partner while taking good care of your baby helps him know that he matters to you. A couple must always help one another and listen to each other for understanding each other's expectations and problems. While taking care of a baby, you develop the skills that you need to love your partner and be the perfect partner for him. You learn to be patient and become so supportive of the process that you understand your partner better. This improves the bonding between the two and thus having a baby can strengthen the relationship.
You may also like: WHY WOMEN ENJOY SINGLEHOOD MORE THAN MEN
---
Techcoffees.com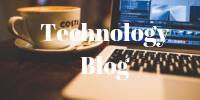 RKV Adventure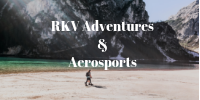 You May Also Want To Read This