Beauty lies in eyes of beholder but what to do when every beholder's eye see beauty in few girls only. Those are the girls of everyone's dream. The Indian men are very choosy about girls but the fact is that this list is very frequent changing. You may find this list old if you read this after few months. Most of the men are admirer of Film actresses and few players and athlete. Before her marriage to soaib malik Indian tennis star was most sought female player in country but now badminton sensation Saina nehwal is in dreams of many Indian boys. Indian youth finds their glamorous dream girl in bollywood actresses. Actresses take distinct places in their mind with their glamour's looks.
Though this list changes very fast but some of the women have been in this list since long. There timeless beauty always catches eyes of men. Here are few top sought after women in India:
Katrina kaif:
is on the top in internet searches. Her movies are sure shot success. She is working with top producers, directors of the film industry. He is cake of everyone's eye. Youth is curious about her relationship status, her food habits, her likings and disliking or anything. Her affairs make big noise in news and gossips. Her relations with salman were once the hottest gossips in film magazine. She is now rumored to have affairs with heartthrob Ranbir kapoor. She is queen of many hearts and hence she tops the list
Deepika padukone:
famous actress first appeared in "OM Shanti OM" and has become a sensation since then. She was first linked up with Indian cricket team captain MS dhoni then was reported to have an affair with Yuvraj singh. But her linkups with Ranbir kapoor received most acknowledgements. Even their Breakup had created a buzz in magazines. She is daughter of a legendry badminton player and in recent days she is being seen with siddartha malya. Her recent movie with Ranbir grossed 100crores earning.
Sonam Kapor:
Daughter of actor Anil kapoor is a style diva and her experiments with looks are always appreciated by her followers. Her recent movie is coming with Kolavari di Fame Dhanush. She is one of the most outspoken and beautiful actresses in industry.
Saiena nehwal:
is a famous badminton player of India. Her athlete built and tremendous look makes her most desirable lady in Indian youths. She is gaining popularity with a great pace. Since Saniya mirza married Pakistani cricketer Soaib malik, she became the dream player girl among Indian youth. She is youth icon. Her smile has a magic that attracts everyone.
Sonakshi sinha:
The famous dabang girl is daughter of actor turned politician Satrughan sinha. With her blasting entry in Dabang she has got millions of followers. Her traditional Indian looks and blossoming smile doubles the heartbeats of her followers. Her beautiful eyes have a charm in itself. Her traditional outfits are in very many demands.
Deppika palikkal:
This squash player recently got recognized with her brilliant play. Beautiful looks, excellent squash playing skills and glamour attracts millions towards her. She has perfect Indian looks.
Priyanka chopra:
Ex miss world and famous actress of Indian film industry. Her flamboyant looks and beautifully carved body makes her desirable. She is a beauty with brain. Her recent performance in Barfi is talks of the town. She got nomination in best acting performance category for this brilliant performance. In earlier days of her career she was linked up with famous actor Akshay kumar. Now she is rumored to have an affair with Shahid kapoor.
Pariniti chopra:
when she entered the silver screen industry she got fame as priyanka chopra's sister but with her powerful performances and superb looks she has created a distinct place in Indian youth's mind. She is most demanded actors for Products commercial. She is brand ambassador of more than a dozen products. Her girl next door image made her even popular in college students.
Nargis phakhri:
with Sharp looks, beautiful body, excellent action skill has become he girl of many dreams. Her first bollywood movie made her popular in Indian youth. Her character in the movie Rock star is praised by critics. Earlier she was rumored to have affair with shahid kapoor but in latest news she is being linked up with Uday chopra.
Illiana D'cruz:
She started her career with south Indian movies and she made her first appearances in Hindi movies with Barfii. She is very popular in southern parts of India. Her modern Indian girl look makes her very desirable. She is also very much famous in internet searches. Her photogenic looks makes her even sexier. Rumors are that she is dating a foreign photographer named Andrew.
Tamanna:
Tamanna is another south Indian actress who has created a buzz in film magazines. Her excellent looks and powerful screen appearance makes her apple of every eye. She is a successful commercial actress. She recently appeared in Hindi movie Himaatwala with Actor Ajay devgan.
Jaqline fernadez:
This Srilankan Beauty has a beautiful personality. Her beautiful legs and perfect figure makes her followers go mad. She is dating Actor director Sajid khan. She has been Ms. Srilanka and her looks in recent movies created a buzz.
These actresses have stolen the heart of millions. Their public appearances attract a great crowd. Her looks are enough to bring crowd of box office window. These girls are dream girls of millions. Many mothers want a daughter in law like that. Their bridal looks always create a buzz. Most of the dress designers know this fact and they choose one of them to promote their bridal collection. Every Young eligible bachelor wants to marry girl of her dream but what to do when millions wants to marry a single. Marriages are fixed in heaven and time will tell that who the right Adam is for an Eve.
---
ERP Training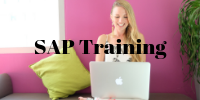 Adspuppy.com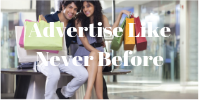 Techcoffees.com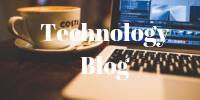 RKV Adventure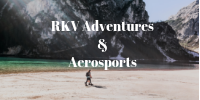 Cheapholidays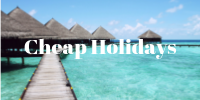 You May Also Want To Read This