For a long time, I have been hearing about Bitcoin and Cryptocurrency. Perhaps, for that reason, my curiosity to know about these two terminologies has increased to a greater extent. So, I tried to put my nose on to it just to acquire knowledge as much as I could. After a bit research, I have come up with few things that I think I must share with my readers. The advantage that you are going to get after reading this article is, you will have a basic idea about Bitcoin or Cryptocurrency and how it works.
INTRODUCTION:
First and foremost, Bitcoin and Cryptocurrency are two different words. Cryptocurrency is a cryptographed digital currency. It is encrypted with secret codes just to ensure three things, secured transaction, controlled re-creation and verified transfer of funds. It also has two other names which are, virtual currency or alternative currency, this means, it is not a physical currency. On the other hand, bitcoin is just a type of Cryptocurrency. The concept of Cryptocurrency was first described by Wei Dai in 1998. But the bitcoin was designed and created by an unknown figure, called, Satoshi Nakamoto in the year 2009.
HOW BITCOIN WORKS:
Since bitcoin is a digital currency, its transactions and exchanges are completely digital. Now, you may have a question in mind like, how can someone measure the legitimacy of such transactions? Means, you have a bitcoin, and you want to give it to your friend John. Now, how can John be assured that you haven't already sent it to your friend Harry as an email attachment earlier or you have already made several copies of your bitcoin and stored it on your computer? Or probably, you had put it up on the internet and thousands of people already downloaded it.
To overcome the issue, the creator of bitcoin came up with a solution, which is, Blockchain. It is nothing but a digital ledger. It keeps the records of all transactions that take place digitally. And to root out any discrepancies or probable anomalies and frauds, this digital ledger is not specifically placed in a certain place in a certain computer. Rather, each and everyone present in that Blockchain, manage and maintain that ledger under open distributed ledger system. Anyone can participate in that network. Moreover, one has to be within the system, to be a part of the system or that network. And, by participating and contributing towards the updating and maintaining of the digital ledger or the Blockchain one can receive bitcoin as a reward. In fact, it is the only way to create more bitcoins in the system, which they call it, Mining.
CONCLUSION:
Bitcoin carries a high value, and its value increases day by day. The reason is, less in supply and high in demand. Moreover, there is another reason for its popularity, that is, the identities of the transacting parties always remain hidden. Still, there are debates going on between various groups whether it is useful or not. But with the way the technology is advancing, maybe one day, the whole world will accept bitcoin as a Global Currency. Till then, just wait and watch.
---
2 responses to "BITCOIN AND CRYPTOCURRENCY SIMPLIFIED"
ERP Training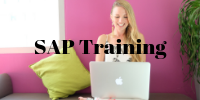 Adspuppy.com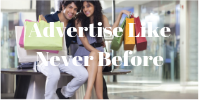 Techcoffees.com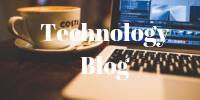 RKV Adventure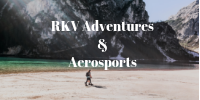 Cheapholidays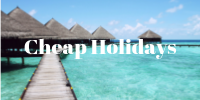 You May Also Want To Read This