Many of us have a habit of starting our day with a cup of tea or coffee. But some of them have unusual time to drink tea. If you are a health conscious then you should prefer black tea over the traditional tea. But drinking black tea without any limitations can be very bad for your health. It is made from the shrub named as Camellia Sinensis. It should be preferred without milk or sugar. Here are few benefits of having it once or twice in a day.
1) Prevents Heart Problems:
Black tea is good for heart's health. Image courtesy Pro-Health Advisor
It is always good for the heart and most of the heart patients prefer it.
According, to research if a person drinks 3 or more cups of tea he/she has 21% fewer chances to have heart problems.
2)  Used as antioxidants:
If your DNA is blocked or has damage in it due to tobacco or other harmful chemicals. Then a cup of black tea can be really helpful.
It has polyphenols which are helpful in overcoming the DNA problems.
Polyphenols are antioxidants which are obtained by the beverage. They are very different from the antioxidants obtained by vegetables or fruits.
3) Prevents Cancer:
It is said that polyphenols or catechins are helpful in preventing some types of cancer.
After a lot of research, still, we cannot say confidently that it will cure your cancer but at low stage, its priority is more.
Also, women, those who are suffering from ovarian cancer must have the tea.
4) Stronger bones:
Make bones strong with a cup of black tea. Image courtesy Herb
A  regular intake of black tea regularly makes bones stronger. Black tea is said to be a rich source of phytochemicals.
5) Help Fight Off Diabetes:
According to a research conducted on the people living in Mediterranean Island, people who drink tea have fewer chances to have diabetes.
If you have 2 cups of black tea in a day then nearly 70% of chances are that you will not have diabetes.
6) Makes you stress-free:
A cup of black tea can help fight off stress at work. Image courtesy Framepol Stock Exchange
A cup of black tea makes you feel fresh and stress-free.
There is amino acid L-theanine in it, which reduces stress levels and helps you better concentrate on work.
Tea consumed on a regular basis lowers the stress hormone cortisol present in the body.
7) Keeps you healthy:
Tea has a large amount of caffeine and it is very good for health.
Many drinks have caffeine but black tea has more than other drinks and this keeps you healthy and stress-free.
Black tea stimulates heart and kidney and this enhances the blood flow from brain to the heart.
Final Verdict on Black Tea:
Tea is very beneficial for the health. It helps improve the immunity and digestive system. However, an excess of tea can really bad for health. Your body may feel relaxed with a cup of tea. Having it on a regular basis may make your body addicted to it and you may find it hard to overcome the addiction. Therefore, it is vital for all to carefully select as how much quantity of the tea to include in the regular diet.
---
Techcoffees.com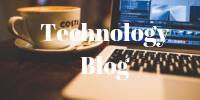 RKV Adventure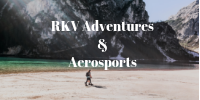 You May Also Want To Read This