Bollywood beats in every heart of Indians. At the same time, Bollywood movies have played an important role in the evolvement of Indian culture. One influences and inspires many traits from the movies. Conversations are key to understand one's nature and temperament. Having said that, the movies of Bollywood have always portrayed them effectively. The rare are ones that have displayed a subtle language and expressed some of the real and fundamental principles of living and life.
The movies enlisted below are some of them who will not make watcher to leave his/her seat. Subsequently, the viewer gets evoked merely by words and the feelings attached to them as a tete-a-tete seamlessly flows through space and hitting on our ear-drums. It is altogether another genre of music.
5 Bollywood Movies That Portray Seamlessly Gripping Conversations!
Raincoat
The couple talks endlessly, and they discuss the past and present events of each other lives. The woman of the lover is married to another guy and he visits her home to meet her, as he passes by the town she lives. The nostalgic feelings re-appear between them and an interesting flow of words keeps a hold on you.
Lunchbox
The conversation through the letters is not an old concept in the history of Bollywood movies. Maine Pyar Kia had rocked India, at its time. The middle-aged man and woman accidentally immerse into a conversation through series of letters via daily lunchbox (not pigeons).
Black
The mute conversations are far-reaching than the verbal ones. The life-long student-teacher relationship takes many emotive and provocative turns. The movie does not leave your attention as it needs a strong focus to get a grasp of movement-oriented communication.
Chameli
Chameli is a prostitute. Every day, she awaits her customers at an alleyway. One fine day, she meets this depressed and lonely man who takes a shelter in the same alley, as his car breaks down. She draws his attention to her and asks him if he would like to use her services. As the time passes by, he sees himself engrossed in discussing life with her.
Mr. and Mrs. Iyer
The woman is traveling with her kid to Kolkata by bus, where she meets the hero. Eventually, by taking his help to meet the needs of her child and other errands, they begin to talk.  Eventually, the woman feels attracted to this chap, who is caring and sensitive. Consequently, they build a bond, as movie grapples through varied socio-religious mishaps in India.
Indeed, there is a huge plethora of the Bollywood movies from the time of its inception. The industry has executed social, political, economic, feminist, and several other ideologies, over the period of time. If you are a Bollywoodia too, love watching them anytime and agree with my views then do comment below and suggest more.
Read 5 Movies that Deftly Create an Imaginary Surreal World
Also if you would like to take a break from Bollywood movies, venture your way to some arty movie. Read my review on Loving Vincent and inspire yourself.
---
2 responses to "Watch These 5 Bollywood Movies That Portray Seamlessly Gripping Conversations!"
ERP Training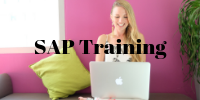 Adspuppy.com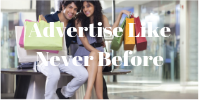 Techcoffees.com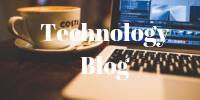 RKV Adventure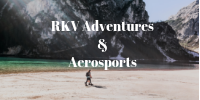 Cheapholidays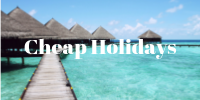 You May Also Want To Read This