Not much time is left for the beginning of the much-awaited cricket season i.e. IPL 11. We are all familiar that before the start of any tournament, nowadays, grand opening ceremonies are conducted. These ceremonies witness the presence of stars from Hollywood, as well as Bollywood, whose performances attract lots of people. Similarly, this season Ranveer Singh, Parineeti Chopra, Varun Dhawan, and Jacqueline Fernandez will perform in the opening ceremony. The ceremony will take place at Mumbai's Wankhede stadium on April 7, 2018.
Also, as per reports, the opening ceremony of IPL 11 will be attended by only two captains. MS Dhoni Captain of Chennai Super Kings and the other one is Rohit Sharma Captain of Mumbai Indians.
Who Will Not Be Attending the IPL 11 Ceremony?
Six captains including Virat Kohli (RCB), Ajinkya Rahane (RR), Gautam Gambhir (DD), R Ashwin (Kings XI), Dinesh Karthik (KKR), and David Warner (SRH) will not attend the IPL 11 ceremony.
All these eight captains will be shooting a video on April 6th and then leave for their respective cities on the same day. Last year, all captains signed "Spirit of Cricket" pledge at the opening ceremony. But, this year, it won't be possible as the opening ceremony will be held in Mumbai on April 7th just before the first match between Mumbai Indians and Chennai Super Kings.
On April 8th, there are two matches i.e. DD VS Kings XI in Mohali at 4 pm and RCB VS KKR in Kolkata at 8 pm. As the captains have to travel a day before when they have an evening match to play, six captains out of eight will not be attending the opening ceremony of IPL 11.
The Budget Issue
According to a source, earlier, the budget of the opening ceremony was reduced from 30 crores to 20 crores by the Committee of Administrators (CoA). CoA had objections regarding the irrelevant razzmatazz enclosing the event. CoA also questioned BCCI that why they want to spend such a high amount on the celebration when the main attraction of the event is Cricket.
IPL GC has recently decided to increase the IPL opening ceremony budget to 50 crores. It was later agreed by BCCI too. "This is required to make the ceremony grand and keep the interest of people. For this reason, there is a need to increase the budget", one of the BCCI officials said.
Previously in the 10th edition, all teams had separate opening ceremonies in their home grounds. In this, the board had taken care of all the expenses of those eight ceremonies.
In the last season, the IPL Governing Council (GC) allotted INR 3.5 crore to all teams for conducting opening ceremonies in their home grounds. Thus, it's clear that the budget has now been increased for the only opening function that is to be conducted before the start of this season.
Another news that came into the limelight is Steve Smith and David Warner has been ruled out of IPL 11. Both the Australian cricketers were recently found guilty in the ball tampering incident in South Africa. ICC has banned both of them for 1 year from international cricket.
Also, read: Cricketing nation to date: is there a future for other sports in India?
---
Cheapholidays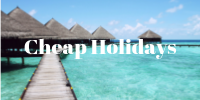 ERP Training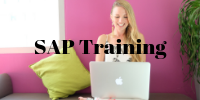 Adspuppy.com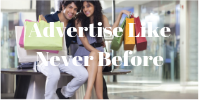 Techcoffees.com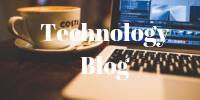 RKV Adventure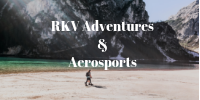 You May Also Want To Read This