Indian society is going through a changing phase. With the introduction to global market Indian is learning from the western countries and its clear picture can be seen in socio-economic changes. Most of the Indian population is moving or trying to move major cities, where employment is available. Everyone wants a larger piece of bread and moving to cities and hence the villages are shrinking.
Society is changing and love marriages are becoming common where around twenty years ago they were very rare. Society is accepting the changes and here start a dilemma of Indian youth. They find it difficult to make a final decision about choosing a right Boy/ Girl for themselves. Their choice do not matches to family's priority and family's choice doesn't suit them either. The dilemma is not easy to resolve.
Indian youth wants a modern spouse who is
Modern but traditional : Looks of a girl does matter a lot for an Indian boy and every boy now a day's want a modern girl who wear modern clothes and is attractive in looks. Same applies to girls also; those days have passed when girls used to marry any boy of her family's choice. Now girls show every possible concern in finding out a suitable match for them.
But at the same time Most of the Indian youth wants to marry a girl/ boy who suits to their family. It's a contradiction that everyone wants an outrageous boyfriend / Girlfriend but wants to marry a traditional one. Here I am mentioning few contradictions which Indian youth have in their thoughts and action
Most of the Indian boys want to marry a girl who is outgoing, smart and wears western looks but want to marry a girl who makes home and wears traditional dresses at home.
Most of the boys want to marry a girl who is well educated and working but think family responsibilities are rather important for a girl.
Most of Indian boys want their wife to hang out with him in public but don't want them to get hands in hand before his parents or relatives that means they hesitate to open before their close ones.
Most of the Indian boys want to marry a girl who earns well and looks gorgeous but they cannot see her earning more than them and can't bear any eye glaring on her.
Most of the Indian girls want to carry the same life they had before marriage but with husband's Consent.
Most of the Indian girls wants to marry a boy of her own choice but hesitates in starting a love relation with a boy.
Indian youth find it difficult in making a decision to marry a right girl as he has to fulfill his wish and social obligation both. Problem becomes more complex when everyone expects a girl to compromise on every front. After marriage Life changes a lot. Marriage brings responsibilities in a boy's life but life of a girl gets completely changed after marriage. Indian girl after marriage leaves her Parental Home and adjusts with new family. Everyone expects her to manage at all fronts. When a marriage takes places it binds couples in many relations and life gets changed suddenly.
In changing India the marriage decision becomes more critical. It's not that time when girls were expected to manage in all situations. Women are empowered and bringing a great socio-economic change in country. Women are emerging as a pillar in Indian social development. Now both husband and wife is bread earner for the family and both holds the same positions in family. It's time to create new vows of marriage life. The vows of Indian marriage are old and belong to male dominated world, when husband was responsible to earn and women were supposed to stay at home caring children and other family members. Vows of modern Indian marriage must be like:
VOW 1:
Husband: keeping holy fire as my witness, I appeal god to give us Physical mental and spiritual strength for a happy life.
Wife: O lord! I am committing myself to my husband to start a new family. I seek your blessings on this auspicious occasion.
VOW 2:
Husband: Our love is firm and eternal and we together will make a happy family. We'll take care of each other. As a husband I take responsibility to earn the bread for the family and expect you to earn something extra for future saving.
Wife: I promise to be yours only with my body and soul. I take responsibilities of house and expect you help me in taking care of children's and family.
VOW 3:
Husband: I'll offer you all the freedom a girl must have in life. I'll ensure to get you the most happy and empowered life. I'll stand by you in all family and social matter and expect same from you.
Wife: I'll give you the space a man requires and will support every decision taken in mutual consent. I'll take care of your food and health.
VOW 4:
Husband: I'll discuss all the financial matters with you and will your consent before making any financial decision. I'll take a family insurance and will make an investment to secure our family and its wellness.
Bride: I'll try to manage the homely budget and will make sensible purchases. I'll take care of your social wellbeing and will take care of your family.
VOW 5:
Husband: I'll faithful to you I accept you as my soul mate. I'll give you the love and respect.
Wife: I'll honor you with love and respect. I'll acquire harmony and peace for the family.
VOW 6:
Husband: I'll be your only for rest of the life and together we'll enjoy the sex life as well. We'll have one child only and I'll ensure a good life for her/him.
Wife: I support your concern about having one child. I take responsibility to makes her/ him a good Indian.
VOW 7:
Husband: we have become the husband and bride by law of God, Holy fire and Vedas. Our marriage is inseparable and eternal.
Bride: whatever I said in the vows are words of my pure heart and now onwards my husband is all and all for me.
---
ERP Training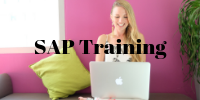 Adspuppy.com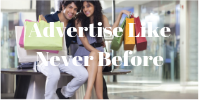 Techcoffees.com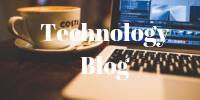 RKV Adventure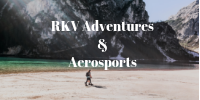 Cheapholidays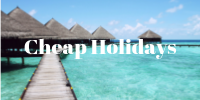 You May Also Want To Read This