Cinema is mirror of Indian society. Since its inception cinema is depicting the picture of Indian society. India cinema has touched the every aspect of Indian society. This billion dollar industry has created masterpieces in world cinema. Marriages are very favorite subject of Indian film industry. There are few movies which are based on Indian marriages and related problem. Marriages, flirts, relations are favorite subjects of Indian cinema. Indian Film industry in its 100 year history has chosen very little science fiction subject to make a film. Indian film industry is Known to taste of Indian audience and hence Marriages, relations emotional Dramas and action subjects are their films. Indian Directors have created larger than life depiction of marriage in their films.
With changing society and its thought process India cinema is known for welcoming and depicting positive changes of Indian marriage. Since first sound movie to till date Films have changed on various fronts but still marriage is one of the most Favorite subjects of Indian films. Let's have a Look at on changes occurred in every decades. It was 1931, when the first sound movie "Alamara" was released. In this Decade cinema was a newborn and India was under British monarchy.
1930 – 1940:
In this decade child Indian Cinema learnt speaking its first words. This was Time when India was being ruled by British. In this decade the first remarkable movie was "Alamara" which is a story of Indian princess, raised by gypsies, fell in love with prince. In its first movie Indian cinema Depicted a Indian Girl feelings. This love relation was dramatized as beautifully.
Another remarkable movie Achhut Kanya(Untouchable girl) starring "Ashok Kumar" was the movie which featured sad story of untouchable girl (at that time Lower caste humans were treated as untouchables) and a Brahmin (a High caste in Hindu religion ) boy. This depicted the real picture of that society, where thinking about inter caste marriage was a crime. This movie has relevance till Today. Almost a century has passed since then But Indian society is carrying almost the same rigid tradition till Date. Though untouchable practices has ended but marrying a inter caste or inter religion girl/boy is still not acceptable by most Indians. Honor killing and other brutal acts are witness of the non acceptance of inter caste marriages.
1940 -1950:
This Golden Era of Indian cinema depicted Marriages and relations in Different ways but two Movies are worth mentioning.
Barsaat Ki ek Raat (A rainy night) is a Story of a Muslim Girl who falls in love with a Poet and wants to marry him, though his parents do not want this to happen for their reputation. Girl finally leaves home and decides to marry boy of his choice. It is a beautiful depiction of a self conflict of a Girl of 1940 to what to choose.
Another Movie of this decade is Badi Behan. This movie is about a Girl Shyama whose younger sister gets pregnant by a Rogue boy. Shyama, who is in love with another man, elopes with her sister to hide this misdoing. After birth of child she declares herself as mother of the newborn in order to keep away her sister from social abuses. At the end everything goes well.
This is a Simple Bollywood story but the noting point is the changing environment of the society, where a cinema was depicting an illegal affair of a Girl to the extent that she gets pregnant. Prior to this Movie no director had courage to show this type of story on Screen.
1950-1980:
This was a changing phase when Indian cinema was engaged in making action movies. But at the same time especially in late 1950's some marvelous work depicted by Indian director. A notable movie Mother India is a story of Women whose husband takes a Loan from a pawnbroker to marry her, which she pays for the life time. In whole dramatic his younger son becomes a Robber and tries to kidnap the daughter of Pawnbroker. At the end mother shoots her son while saying "I can take your life but I can't let you rob honor of Lady".
This notable movie features the real India Of 1960's when Indian Farmers were in severe crisis. A loan taken for marriage also depicts that huge money is spent in Indian marriage. Marriage at that time was costly and India was struggling with hunger and debt. It has scenes of Indian marriages. Anyone want to see a glimpse of Indian Marriages can see watch this movie.
1980-1990
By the end of 1980 the action thriller were going down and social drama were on a high. India was moving through a transition phase. New dimensions in communication were introduced. Television was reaching to remote areas of India. In this time cinema took marriage issues seriously. Some movies like Bazaar, Perm rog and Waris were made. These are the clear depiction of Indian society, girls, Marriages and their problem.
Bazaar is money of three sisters which were forced to marry for money. It is sarcasm on Indian Marriage system and society. It is a portrayal of Indian Society of that time.
Perm Rog is movie which is based on widow marriage. It is a portrayal of conditions and problem of widow and widow marriages. How difficult was it for a widow to remarry. Though same was not true for male fraternity but Indian women were not allowed to remarry. Another remarkable movie on widows is "water".
Waris is story of a widow lady who convinces her younger sister to marry her father in law to get an heir for the property which is threatened to go in wrong hand. This Story reveals a complex society structure and also tells about old age marriages with young girls. It also depicts the importance to an heir child for a Lady.
1980 -2013:
Modern India Cinema is much more interested in showing marriages and affairs on screen. Hum aapke hain Kaun, Dilwale dulahania Le jayenge, Nadiya Ke paar and Vivah are the movies which are like a Marriage video. One who wants to get known to Indian customs and marriages can watch any one of these movies. These movies have all in them culture, tradition, Flirts and complex relations etc.
Indian film Industry has always tried to feature Indian Society problems and problems related to marriage and sex are best plot for any movie. Have a close look on Indian Movies to get a closer view of Indian Marriage system.
---
Cheapholidays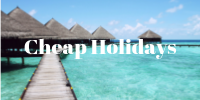 ERP Training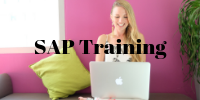 Adspuppy.com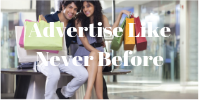 Techcoffees.com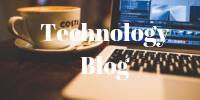 RKV Adventure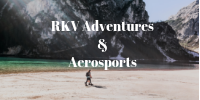 You May Also Want To Read This