Indian weddings are known throughout the world because of its heavy tradition and rituals of it. Indian weddings have their own and unique crisp and spark. The big fat Indian weddings actually brings close the family and give them the time to enjoy and laugh. Indian weddings have now copied the Hollywood style and unlike before are often held at marriage halls which promise a comfortable and grand function to all its clients. Marriage hall is a convenient choice because the celebrations are more coordinated and comfortable that ways and the arrangements are done efficiently at an affordable piece. But there are some families who still want the wedding to be a simple and a low budget event as it used to be before. While some families are set on their tradition the others are not financially strong enough to throw wedding parties on such large scale and want to keep it simple and sober in a budget that would not make them dig too hard in their pockets. But sometimes, it's possible to get quality work and arrangements at a low price too. Some of the halls in our country provide the clients with the most lavish arrangements that can be made possible in the price they are willing to pay and all the arrangements are according to the requirements of the family and the couple itself. They leave no hard work to make the event as special as possible for the couple and their families.
GLORIA MARRIAGE BUREAU AND A/C HALL, MUMBAI
Located in a city like Mumbai, this hotel is doing a spectacular job in planning out the most efficient receptions for the wedding couples since a decade now. The hall is located in the Thane area of Mumbai and is known for the services and food it provides at the wedding receptions. The decorations that the hall has been giving to its clients are above average and the decorations are rather decent and decent defines beauty in simplicity in the most specific manner. The hall used is classy and sober satisfying the needs of a simple reception and the decorations give a new look to the venue. They provide all kinds of vegetarian and non-vegetarian food at a price that is both convenient and efficient. The hotel also has a set of 45 rooms which could be used by the guests and the wedding party themselves. These rooms are available at a very convenient price too. The hotel has only one branch and is doing an exceptional job and is suitable for affordable reception weddings. Not only this, the also has its services available for occasions like birthday parties, and sangeet which could be an awesome event in the hall as the staff leaves no hard work to make the event really special for everyone.
If interested in the venue contact the head, Mr Balkrishna Mahajan for the details of the arrangements they provide.
You can also visit their website: www.gloriabanquet.com
Contact details: +91 2233486726
---
Techcoffees.com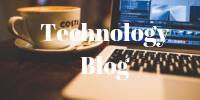 RKV Adventure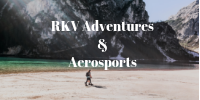 You May Also Want To Read This