Chennai is another big city that is known throughout the country for various things. But Chennai in recent years have become the huge hub for marriage events and the big fat Bollywood style marriages. Indians have started taking interest in marriage halls as an option for the venue, unlike before. These days Indians prefer to enjoy the efficient arrangements of the wedding planners rather than working all day to arrange a middle class wedding for themselves. South has started following the trend of the expensive wedding ceremonies. Chennai has some exquisite locations and venues that provide the best class marriages to the couple and lack no hard work in making this day the best day of their life. Here is the list of some exotic locations in Chennai for a perfect wedding:
SHRI VAARU VENKATACHALAPATHY PALACE
This palace is one of the largest palaces in the city of Chennai and covers the area of about 50000 square feet. But this is not the best quality about the palace but the staff and their hospitality is known throughout the city and there are determined to create their event the best event of time. Wedding planning is according to the needs and requirements of the clients and it's made the point that the couple enjoys the wedding and the wedding fulfils the dream of the bride and the groom. The whole palace has centralised air conditioning and various other art facilities are provided throughout the palace. The palace can be booked for various wedding events including the cocktail parties' sangeet and Mehdi. The palace has the capability to hold seven hundred guests at a time and the services provided and the arrangements made are the highlight of the venue. The venue has the largest parking area in whole of the Chennai. It has the parking facility of 1000 cars at a time. The venue has the large water fountain that enhances the beauty and class of the palace. The power supply in the whole venue is uninterrupted and the venue is under the surveillance of CCTV cameras the whole time.
www.svvChennai.com
MAYOR RAMANATHAN CHETTIAR MANDAPAM
Also known as the MRC hall is the most star studded hotel of Chennai and provides an exotic venue to the bride and groom to get married and celebrate their happiness with their close ones. The exotic location has many highlights that contain the facility of two halls in which one is smaller than the other, the huge dining area for different events and the large parking space which can hold about 300 cars at a time. This place gives the couple the ideal location for getting married because this place is classy and traditional at the same time. The place is adorned by art facilities inside out which are one other highlight of the venue. The place can be booked for both the wedding and the rituals before and after the wedding too.
www.ramanathanmayor.com
---
Cheapholidays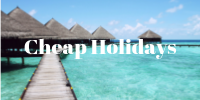 ERP Training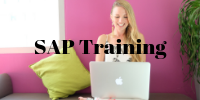 Adspuppy.com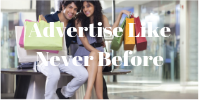 Techcoffees.com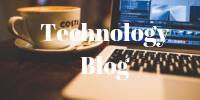 RKV Adventure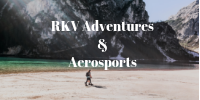 You May Also Want To Read This