While Pakistan continues to dominate international political discourse in India, it is majorly looked at as a perpetual irritant with a much smaller economy, and an ever-lasting existential crisis due to the presence of its richer, larger and much powerful neighbor. For most politically aware citizens and analysts in the country, the bigger foe remains the Dragon to the East – the sole frosty competitor to India's rise in Asia. India has a long-standing unresolved territorial dispute with China, much like Pakistan, but in this case, it is competing with a country five times as economically powerful and tipped to be the next superpower in the world.
Indians look at China with a competitive eye, which is mostly overlooked by their neighbours, who instead focus their attention on the Americans. Indian nationalists have time and again staged public protests against China, and asked for a ban on Chinese products whenever a Chinese decision went against India. Some went on to the extent of burning Chinese products and effigies of their President, Xi Jinping, when China blocked India's entry into the NSG. This, however, remains a banal display of hollow patriotism and national pride, which grossly overestimates the country's economic and military position. Ground facts are quite different, as China remains the largest trading partner of India, boasting a 51 billion dollar trade deficit in its favor, which has been steadily rising since 2007-08.
India V China – A Numeric Comparision
China's economy stands at a towering 11.22 trillion USD over India's 2.45 trillion USD, and since the first quarter of 2017, has been growing at a rate faster than that of India's. India held the status of the 'fastest growing economy' for some time until it was falling down to 5.7% following demonetization. China has maintained a steady growth of 6.9% in the June-quarter of 2017. India's industrial exports to China has seen a stunted growth over the years due to the latter's protectionist policies, while the latter has steadily made inroads in the country's industrial sector. From mobile phones to plastic toys, the Indian market has made itself completely accessible to Chinese products. During the Doklam stand-off, the GOI had hinted at carrying out a trade war with China; a threat unwarranted and hollow to even Indian policymakers.
Subjective comparison of force
India's military, even though, one of the most skillful and powerful in the world falls short in comparison to its Chinese counterparts. China, not only has more manpower (the largest in the world) but possesses far more sophisticated weapons and weapons of mass destruction. India has sought to up the ante by introducing the French-made Rafale fighter jets in its air force. Chinese sophistication has made its border areas with India far more war oriented in the event of a conflict, while India's lackadaisical cabinet has failed to meet its own deadlines for years. Work on roads capable enough to sustain military gear near Ladakh, and Arunachal Pradesh, two of the most hotly contested territorial areas of India are still nowhere near completion, while the Chinese have practically made it impossible for the Indian army to breathe peacefully near those lands.
Conclusion
In this current scenario, the only plausible means for competition with China is to pursue friendly terms with the dragon to ensure sustainability and cooperative growth. Indian policymakers must pro-actively work to narrow down the trade deficit we have with our neighbors. China is investing heavily in Northern Pakistan as it attempts to gain uncontested supremacy in Asia through its One Belt-One Road scheme. In such a hostile atmosphere, mutual growth and peaceful ties should be the prime target.
India, however, is nobody's doormat. Click here to read how India beat not only China but the rest of the world with the sheer brilliance of its Space Program.
---
One response to "The China Delusion – A Comparison of Facts"
Cheapholidays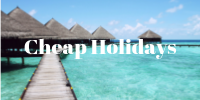 ERP Training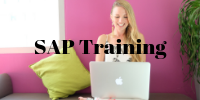 Adspuppy.com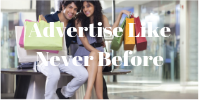 Techcoffees.com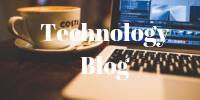 RKV Adventure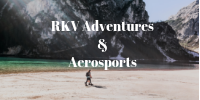 You May Also Want To Read This