Christian matchmaking services on Free Indian Matrimony
Free Indian Matrimony understands the ideology that the Christianity is totally centered on the life, teaching and actions of Jesus of Nazareth, Jesus Christ. People belong to this religion prefer marriage with Christians within their division. If any one of the two is not a Christian, then marriage is acceptable only after taking permission of the competent authority of the Church.
Traditional convictions of Christian wedlock
In 
accordance with the Bible, marriage is ordained and set up by god
 as unification between man and woman. Free Indian Matrimony has complete belief in it and in this way it proffers qualitative community based matchmaking services for Christians. A Christian marriage is completely based on traditional values and takes place in a church. It is presided over by a minister or a priest who performs the wedding ceremony. In most cases, the priest or pastor also signs the marriage record as a suitable and legal eyewitness. The importance of such kind of ceremony is that the pastor or priest is a legal witness and is also a divine witness that can call the marriage to accountability under God. On wedding day, a white wedding gown is traditionally worn by the bride with a white veil and a tiara on her head. Whereas, the groom wears a formal suit that is normally black or navy blue in color. A Christian marriage ceremony takes place during the daytime and is followed by a reception party in the night.
Enjoy the dance, drinks and songs in Christian matrimony
Like in other communities, 
Christian Matrimonial
 affairs are divided into pre wedding, wedding and post wedding customs and traditions. These are solemnized in churches with complete fervor of fun and enjoyment. However, people belong to the Christian community are less as compared to other religions In India but, they have a deep impact on the culture. Like other community weddings, Christian Matrimony also involves many functions before the actual day of marriage. A pre wedding ritual in the term of shower party is organized by the female friends and relatives of the 
bride
. In this party, all the bride's family female members celebrate the occasion and the bride's friends celebrate the end of her maidenhood. This fun-filled party encompasses good food, drinks, dances, song, gifts and games. A day before the wedding, a bachelor's party is organized for the
 groom
 where the host of the party is the groom himself. It is actually a kind of a stag party in which the groom enjoys his last night of bachelorhood along with his close friends. This pre wedding bash offers a lot of excitement in the air and toasts are also raised for the groom.
Our Showcase
Christian Matrimony India
Advertise Here
Cheapholidays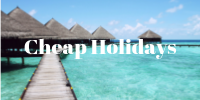 ERP Training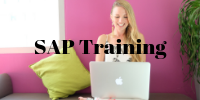 Adspuppy.com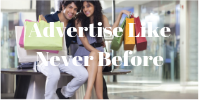 Techcoffees.com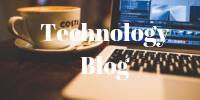 RKV Adventure