Google is New God! The truth prevails. Apparently, the myth that each individual has 7 lookalikes around the earth, is true and real. You can indeed have seven hamshakals at a click distance. Not just plain doppelgangers but totally some creative ones. Moreover, to add some more stories of your possible fantasies, only if you are an art lover! The fantasies about being in the place of those mythic heroes like Hercules, Gilgamesh, Beowulf, Achilles, or some Greek Gods like Zeus, Apollo or say Poseidon. Apart from mythology, you could match yourself with paintings of maybe like Leonardo Da Vinci, Rembrandt, Rubens, Picasso, Raja Ravi Verma or M F Hussain.
Midnight in Paris, starring Owen Wilson, directed by Woody Allen, describes a fanciful time-journey of a writer in the era of Cubism, Dadaism, and Modernism. He meets each of them that he aspires himself to be. He is overwhelmed to see them and talk to them. Picasso, Matisse, Dali, Max Ernst, Gertrude Stein, etc and many others. So, not only he talks to them but also indulges in being real with by sharing his written document. Well, this is it, the movie allows him to befriend the pioneers of modernism.
Google Art and Culture Application
Google Art and Culture application is for both the popularly used OS, viz. Android and Apple. The application is specially made to serve and bring the citizens of the world under one creative roof of art and heritage. There are numerous articles, press releases and other essays regarding the movement of art from varied nations of the world.
Users could open their accounts, scroll through the brilliant artworks, save the ones that they like or need to study upon, You can, also, share on their conventional social media accounts.
Recently the app has come up with a new and an interesting feature. The feature allows the user to take a selfie and within a few seconds it brings up the lookalike portrait or a character from any popular or famous artist's artwork. Unbelievably, it presents a remarkably similar appearing character from the paintings. The app also mentions the details of the artwork. You can then flaunt and share it easily on your social media accounts. Long lost partner is easily found!
Some more information…
Google Art and Cultural App, previously known as Google Art Project, is one of the high end technical and artistic initiatives by Google. The application is a collaboration with famous and most reputed museums in the world. The partner-museums comprise of Metropolitan Museum of Art, Museum of Modern Art, Rijksmuseum Amsterdam, Tate Museum, VanGogh Museum, Palace of Versailles, and many more.
Owing to the strong backing of the cultural institutes, the app delivers a user with indeed a remarkable virtual tour of their favorite artworks from the art galleries throughout the world. It also provides detailed contextual information about the artwork. Furthermore, the images are of high resolution that enables a viewer to intensely focus on the minute aspects of the paintings, sculptures, and installations. You can zoom in and zoom out. The application is available in 18 languages.
---
Techcoffees.com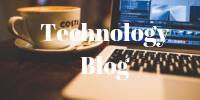 RKV Adventure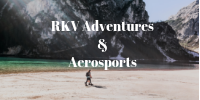 You May Also Want To Read This