The Delhi smog has left people gasping for breath. You step out of your house only to glance at the neighbouring building, for, nothing in the distance can be seen behind the thick veil of the dense smog.
Delhi pollution levels have now made the city a gas chamber. It's high time we awaken from slumber. Criticising the government won't do. It's our city, our country, our planet! Each and every one of us is responsible for the situation confronting us. It's our turn to rise and join hands to tackle the problem. Together, we can do it! 
Delhi Pollution: The Silent Killer
The World Health Organisation has already identified Delhi as the most polluted mega-city in the world with alarming levels of carcinogenic pollutants in the air. The Delhi pollution level has already crossed 70 times the threshold set by the WHO and experts have estimated that over 30,000 deaths are likely this winter season if the situation continues unabated.
Air pollution has been known to cause heart and chronic lung diseases, especially at such high levels. Senior citizens and children are most vulnerable to these dangers. People suffering from health conditions are facing greater difficulties though the current Delhi smog situation has made the air unfit even for healthy humans.
Masks Won't Help!
If you thought anti-pollution masks can help protect you from pollution, think again! Masks, or even air-purifiers for that matter, are just short-term solutions. You can use them for temporary protection when heading outdoors. They aren't really effective in completely eliminating pollution-related hazards, so say experts.
What, then, is the best way to stay healthy in the wake of the current Delhi pollution situation?
Stay Indoors
You need to stay indoors, as much as you can. Considering the pollution level in Noida and Delhi, experts recommend that you avoid visiting the prominent hotspots where air pollution is likely to peak abnormally.
When the Indian Medical Association declared a public health emergency in Delhi, people were advised to avoid exercises and morning walks.
What YOU Can Do
Certain plants are known to be effective in curbing the potency of toxic airborne chemicals: English ivy, Sansevieria, Areca palm, etc are all great 'natural' air purifiers.
Seemingly small efforts can go a long way in helping reduce pollution in the long-term. Consider using carpools and public transport to help ease the burden on the environment.
The Delhi Air Quality Will Take Its Toll Long-Term
Air pollution is a critical issue we can't afford to neglect anymore. They say, "You reap what you sow". Rightly enough, we are facing the consequences the deeds of our past as far as air pollution in Delhi is concerned.
Deforestation, rapid urbanisation, and the ever-growing industrialisation will only leave enough Carbon Monoxide and Sulphur Dioxide for us to breathe in the near future. Leave aside planting new trees, we're even cutting down the existing ones at an alarming pace.
Wrap Up
This was bound to happen. It wasn't unexpected at all!
It's not too late, though. We still have hope. 
The Delhi air pollution level has taught us valuable lessons. Let's all come together and help Mother Nature regain her lost glory with our efforts, however small they might be, for, as they say, every bit counts. 
When you leave the earth, leave behind nothing but your footprint.
---
ERP Training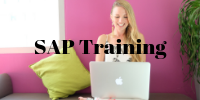 Adspuppy.com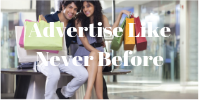 Techcoffees.com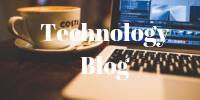 RKV Adventure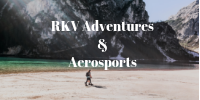 Cheapholidays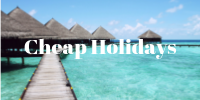 You May Also Want To Read This