It is said that marriages are made in heaven, but it is not an easy task to find the right partner and the perfect soul mate. A wedding is no doubt one of the most important days for a couple. It is supposed to be special and a very big celebration when two people tie the knot. So it is important to make the day even more special for them. All of you must want just the perfect wedding but hardly any of you would consider having a wedding planner. We all have a very wrong idea about a wedding planner. According to most of us hiring a wedding planner means an extra expense, extra headache and trouble but it is just the opposite of what the general idea is.
Getting a wedding planner for your wedding is really a very good idea; it will reduce the hassle for the wedding, make your wedding a more organized one and even cut down on the wedding and preparation expenses. A wedding planner is absolutely necessary if you are thinking about having a lavish wedding or even for that matter a destination wedding or a big fat Indian wedding. By hiring a wedding planner you will cut down not only on the wedding expenses but also on the preparation time. With little effort and by paying a certain amount to the wedding planner you will be about to make your special day almost a perfect one, if not a fully perfect one.
We fail to understand how much a wedding planner can ease out our work, it can give you, that is the bride and the groom some extra time to relax and get decked up and ready for the big day. You can more importantly concentrate on your makeup and attire than waste your time on the wedding decorations and preparations. A wedding planner does not only look into one side of the wedding but has the expertise to manage all the sides of a normal wedding and work towards making it a perfect one. Right from printing the invitation cards, to giving a helping hand in the preparation of the guest list, to doing the decorations to preparing the menu and even deciding on the return gifts if any for the wedding.
A wedding planner looks into the minutest of details in a wedding and makes your dream wedding become reality. People are yet to realize that a wedding planner is your friend who works hand in hand or more specifically relieves you from the hideous job of a planning a wedding. The prior planning and organization is absolutely important for a big event like a wedding, especially in Indian where you have hundreds of relatives and friends to join you in your special day. Without organization the day would just be a mess and all the dreams of having everything just right would be left as a dream itself, having no resemblance to reality. So it is important to get some expert advice on your special day and make it memorable not only for the two of you and your families but also each and every guest who attends your wedding. How would it feel if all the guests appreciate all the aspects of the event? And even a month after the wedding when you go to some family get together your relatives bring up the topic of your wedding and say what an excellent reception it was and that the food was mouth watering, something they had never tasted before? Wouldn't it feel really good and won't you feel proud? Taking professional help is necessary to make it all happen.
The next question that arises is most of our minds is that is a wedding planner a must in a wedding? The answer is NO. You can plan a wedding without a wedding planner but what makes the difference in hiring one? The most obvious difference is that it would save you the trouble and furthermore a wedding planner would cut down on the money expenses and plan judiciously in a given budget and fit in the best of every aspect in your wedding as make it a lavish affair. You may now think 'hiring an expert for a wedding, who would ease out my work would be really costly, could I afford one? Don't worry wedding planners are available for all sorts of wedding, they are as much of help to the upper middle class as to the top classes. The charge according to your budget, as in according to the kind of wedding you want to have. So fitting a wedding planner in your wedding expenses is not only beneficial but also advisable.
You need to find a wedding planner and explain to him or her whatever you wish for your wedding as in a brief idea about the number of guests, the kind of decorations, the menu and the like and just wait and watch how beautifully they turn your dream wedding into reality that too by not being too harsh on your pocket. So gone are those days of lavish weddings in a lavish budget with a lot of hard work and patience by all the family members, it is time you sat back and got dressed and relax like a king or queen by just giving the responsibility of the organization of the wedding on an expert who you have to trust that would do justice to your dream wedding, the wedding planner is most suitable job. Furthermore it is a good idea to give the duty of whole wedding ceremony including the customs and rituals on a single person rather than many people cracking their brains on the same aspect and thus forming difference in opinions. This way you would avoid chaos and confusion as well. So think and decide if you wish to hire a wedding planner. There are lots of agencies these days who offer help as wedding planners in your budget.
---
ERP Training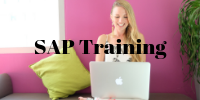 Adspuppy.com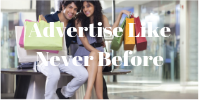 Techcoffees.com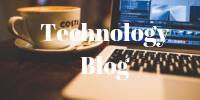 RKV Adventure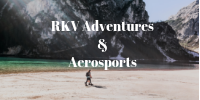 Cheapholidays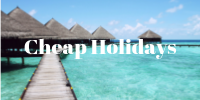 You May Also Want To Read This