For a city that's known to be the world's largest gold market, Dubai never fails to satisfy our high expectations for them.
The modernity of their land seem to be on its peak already. However, they're just beginning. Here are some of the world's best projects that is expected to be built and finished in the future:
1. Museum Of The Future
With the rapid advances of technology in today's era, the founders have decided that this is a great opportunity to have a hub for like-minded creative minds. In fact, voicing out each and everyone's idea would lead to innovation which is a great way to promoting future entrepreneurs.
2. Jewel Of The Creek
Said to be complete by 2019, it is foreseen to be the landmark tourist destination that contains four to five star hotels, offices, shopping centers, and futuristic infrastructures that would strengthen the beauty of the Dubai Creek.
3. Alladin City
Inspired by the fictional heroes Alladin and Sinbad, the infrastructure is designed to have three protruding golden buildings that portray a lamp; the magnificent structure gleams whenever the rays strike its walls. The connecting roads (which will be air-conditioned and periodically move to connect other buildings, parking lots, etc.) represent mythological creatures like dragons and snakes.
4. Dubai Frame Project
Coated with golden cladding, its magnificent towers rise 150 meters high and is connected with a bridge that is 193 meters long. The purpose of the frame-like structure is to show how Dubai evolved over the years; modern Dubai is shown to the South, and old Dubai to the North.
5. Bluewaters Island
Bluewaters Island is a man-made island with the "Dubai Eye" as its main attraction. Dubai Eye is labelled as the "World's Largest Ferris Wheel"; beating the New York Wheel by 19.5 meters in height.
6. Mall Of The World – Dubai
Although the title as the "Globe's Largest Mall" was removed, it still looks promising to visit. It is still expected to be the world's first domed city and will still include the largest indoor theme park in the world.
7. Jumeirah Garden City
Considered to be one of the world's best projects, this city will soon bag the title "Venice of the East". Jumeirah Garden City will be having three canal waterways which will link districts and the rest of Dubai.
8. Dubailand Theme Park
With the initial plan to open its doors in 2019, it is expected to be twice as big as Disney World, and Dubai may yet again will be home to the "World's Biggest Amusement Park." Inclusive in the theme park are 45 mega projects that promotes leisure and entertainment that targets any age group.
9. Al Maktoum International Airport
This airport is expected to be able to accommodate 240 million passengers in the future. Nonetheless, Dubai plans to claim the title "Biggest Airport in the World. It is expected to continue its expansion this 2018 and surpass Dubai International Airport, the World's Busiest Passenger Airport.
10. Dubai Waterfront Project
Dubai Waterfront Project will be the "Largest Man-Made Development in the World" wherein its district will be the center hub for retailers with high-end branding and a refuge for leisure and entertainment.
It was promised to have "69 mid-rise residential buildings of 13,000 units of one bedroom, two-bedroom, and studio apartments, and a four and a five-star hotel" by Azizi Riviera.
Need to say more? In fact, who wouldn't want to go to Dubai which seems to conquer the world titles for decades; they are globally-competitive.
I believe we better keep our pockets checked and savings monitored. These are some of the world's best projects, and I'm sure that you'd love to see it in person.
---
3 responses to "Dubai: Home to the new world's best projects"
Techcoffees.com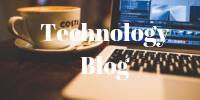 RKV Adventure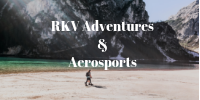 You May Also Want To Read This