Today, life has become very hasty and stressful and mostly everything comes at once – Conferences, e-mails, appointments, birthdays, and so many things that sometimes become tough to remember all. Even the most organized people forget important appointments and dates. If you want to learn how can you boost up your memory, go through the following article.
Here are 8 ways to improve your memory without any boring exercises.
# 1 – Challenge Yourself In Your Job:
Whether you take a completely new career path or take on more responsibility in your job, as long as you move outside your comfort zone and often challenge yourself, you protect yourself actively against memory loss. Multitasking and solving complex problems improve brain systems that are important for remembrance.
# 2 – Maintain Friendships To Improve:
According to one research, which observed the social activities of more than 700 people over a 15-year period and found that those who had close friendships performed better in remembrance tests. Being in regular contact with his friends keeps the problem-solving brain region busy.
# 3 – Learn More Languages:
A study showed that bilingual or multilingual Alzheimer's patients only got the disease five years later than patients who could only speak one language. As soon as you think in two different languages, the gray cells work twice as hard. Not only the learned vocabulary but also the resulting connections in the brain disappear again.
# 4 – Go To The Sport:
Apart from the fact that sport fights unwanted kilo, exercise also keeps the brain fit. A study by the University of Texas-Dallas observed how after only six weeks of regular exercise, the memory and perception of participants improved. They trained three times a week for one hour each. Even the participants who were previously completely inactive could improve their memory through sport.
# 5 – Drink Coffee:
For some, coffee is the only way to wake up in the morning. But according to scientists, caffeine also helps to train the memory. Researchers showed that subjects who were given 200mg of caffeine performed better on brain tests than those given memory enhancing supplements.
# 6 – Improve Memory During Sleep: Take A Nap More Often:
A decent nap can make you a new person. When you wake up, you feel less stressed, alert, and in a better mood. Especially when the afternoon break comes after a long meeting, it's time for a nap. In general, enough sleep is the key to a good memory. During sleep, much of the memory consolidates. The more rest, the better.
# 7 – Drink Less Alcohol:
Alcohol can cause you to remember little or nothing will probably surprise you little. But now, it is scientifically proven that drinking is bad for memory. One study found that middle-aged men who consumed more than two and a half glasses of alcoholic drinks a day had memory problems six years earlier than those who drank less alcohol.
# 8 – Pay Attention To Your Diet:
A Harvard University study showed that women who ate more vegetables were less prone to memory problems. Nutrition experts especially recommend cabbage, spinach, and broccoli. In addition, it will help if you eat many berries because they strengthen the long-term memory.
If you are serious about improving your remembering ability and your cognitive function, these tips will surely help you.
You would also like to read next article: 7 Simple Stress Reduction Tips – Live Happy And Stress-Free Life
---
ERP Training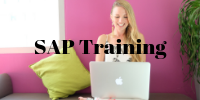 Adspuppy.com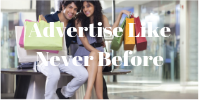 Techcoffees.com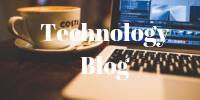 RKV Adventure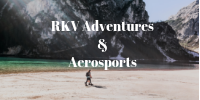 Cheapholidays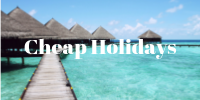 You May Also Want To Read This