Are you someone foodie like me? I love Indian food and my favourite cuisine is Panjabi food. Deep fried vegetables wrapped in spices to kill can make my day. If you happen to visit India, don't forget to take back home Indian local food. Indians are so crazy about spices that they have even modified many of the International dishes to match their taste buds. For example, the Pizza with chilli flakes and oregano, deep fried Pasta with red chilli souse and Chinese dishes with Indian tadka.
Get Mesmerized with Indian Local Food
India is diverse in every aspect which also includes food. So, it is worth trying some of the local food items during your stay in India. Here are a few cities whose local food is worth trying:
Mumbai:

modak. Image courtesy Crave Cook ClickMumbai or Amchi Mumbai as local calls the city is a paradise of street food. You will find falooda, bhel puri, sev puri, and the yummiest Modaks in Mumbai. The city is actually the origin place of some of the amazing street foods that have found their way to other parts of the country as well. Bhel Puri is a spicy food item made up of namkeen, channa, lemon, red chilli powder, green chilli, onion, and other yummy stuff that can make your tongue hiss. Here is a list of 15 food items in Mumbai that are worth trying.

Banaras:

Banarasi Local food. Image courtesy FoodMateIf you plan to visit Banaras, a city, which is very famous for banarasi silk saree, don't forget to attune your taste buds with banarasi food. The city is famous for some of the delights such as Malaiyo, a sweet that is only produced in Winter and is exclusively available in Banaras. Other local food items that are worth trying are Achari Murgh, a non-vegetarian food item.

Delhi:

Paranthas. Image courtesy YouTubeBeing in Delhi and not trying paranthas is a crime. Delhi has a special locality, not a hotel or restaurant, rather a complete locality or street that is famous for making parathas. Parantha is a Punjabi staple food. In Delhi, you can find any type of Prantha such as kimma Pranat (non-veg), paneer parantha and more at Paranthe wali gali.

Arunachal Pradesh:


Arunachal Pradesh is the most unexplored and green state of India. It is often visited by the nature lovers. The state is, however, famous for a beer made up of rice known as apang. Fish, rice, and beer are the staple food of the state. It also has some places that offer great Tibetan dishes.

Kashmir:

Rogan Josh. Image courtesy What's Up LifeThe paradise on Earth, Kashmir, doesn't only have a green landscape to steal heart but also local food to steal the moment. Being in Kashmir don't forget to experience the aroma of Kashmiri tea, Rogan Josh, Goshtaba or meatballs, and dum olav.

Hyderabad

The southern parts of India also have a tasty facet to show. If you have ever heard of Mughlai, Turkish, and Arabic food, you will be glad to know that all these cuisines are found in Hyderabad, which has a history all the three Kingdoms. Rice is the staple food of the place and you can find various types of rice items such as Biryani, which again has various modifications. The place is also famous for sweets.

Rajasthan:

Dal Bati Churma. Image courtesy YouTubeRajasthan, although a desert, is full of colours. It has colours in clothes, buildings, and food. The food items that are worth trying in Rajasthan are daal-baati choorma, laal maas, Balushahi, Ghevar, and Gujia.

Lucknow

After Rajasthan, Lucknow is the place that is very famous for local food. Tunday Kabab is one local food of Lucknow that is world famous.

Pondicherry:

Do you like French food? Being in India, you don't have to fly to France for French food. Pondicherry is the place where you can get the yummy French delicacies. I told you earlier India can make any food item spicy.

Goa:

Sea-food lovers can get the tummy delight in Goa, a place known for seafood. Vindaloo and prawn curry are two local food items that are worth trying.

Gujarat:

Dhokla. Image courtesy Tourism and FoodDhoklas, Khakhras, Khandwis, Theplas, and ghughra  – wondering what are these? These are not the names of any place or weapon (as the name might have sound), they are actually local Gujarati food that has gained a reputation across the globe primarily for their name (lol) and then for the taste. So, going back to home after travelling to Gujarat do let your friend know that your tried Khakhras, ghughra, and Theplas. They will be surprised to hear the names.

Kolkata:

Bengali Fish. Image courtesy YouTubeKolkata is famous for fish. So if you have craving for the finest fish dish, visit Kolkata. The place is a bit crowded and has a smell of fish coming from all over. If you think you can tolerate the smell, be my guest and try the Bengali fish dish. The place is also famous for its local food, Moghlai Paratha. It is a parantha fried in an egg batter. Mutton Kabiraji Cutlet is also a must-try food item of Kolkata.
India is not only a great place to enjoy street food but also a nice place for spending a vacation with family. Check out three places worth spending the vacation at.
---
One response to "Famous Local Food Destinations In India"
ERP Training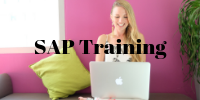 Adspuppy.com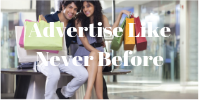 Techcoffees.com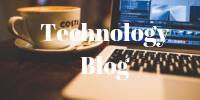 RKV Adventure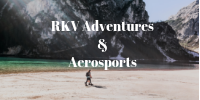 Cheapholidays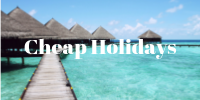 You May Also Want To Read This