The popular beginners' winter treks are offered by many hiking organizers. You have to choose the right one and be aware of important guidelines regarding winter treks of Himalaya. Moreover, they will immerse you in the blithe and pure joy like any Himalayan trek offers to a novice.
5 Beginners' Winter Treks of Himalaya
1. Kedarkantha
Duration: 6 days
Altitude: 12,500 feet
Basecamp: Sankhri, Uttarakhand
Not only Kedarkantha is an amazing short trek but also each campsite is unique. Juda ka Talav, the second camp, lies on the bank of this so-called lake. The lake is frozen and you could actually step over it. Please be careful as cracked zones are risky to step. From the summit camp, you will actually view the apex of the peak, during non-cloudy and clear skies. The final summit day will be the most exhausting one.
Kedarkantha summit
2. Kuari pass
Duration: 6 days
Altitude: 12,763 feet
Basecamp: Joshimath, Uttarakhand
The panoramic view of seven thousander peaks from the Kuari pass is mesmerizing and pristine. Basically, Kamet Trishul, Nandadevi are few of the peaks that form USP of this trek in Garhwal Himalayas. The famous Curzon trail will let you spot the footprints of Leopards, Himalayan black bears, and other wild fauna. In addition, you will experience the vast meadows and possibly snow-covered Rhododendron trees.
3. Sandakphu
Duration: 6 days
Altitude: 11,950 feet
Basecamp: Jaubhari, West Bengal
Sandakphu is the highest peak of West Bengal. The summit offers remarkable panoramic views of Lhotse and Makalu, the fourth and fifth highest peaks of the world. Kalipokhri, the second campsite is a lake, said to be in the shape of Shiva's right foot by the locals. It is also known as the Black Lake. Well, if you turn lucky then you might spot a red panda while you hike.
4. Chadar
Duration: 8 days
Altitude: 11,123 feet
Basecamp: Leh, Kashmir
The frozen Zanskar river is an excitement factor of this most popular, experiential Chadar trek. At the same time, it is difficult not by its terrain but walking on the ice is quite unsafe. Do equip yourself with waterproof gloves and shoes to enjoy this ice and snow-laden trek. The views of the sheltering peaks are stunning.
Chadar trek
5. Kheerganga
Duration: 2 days
Altitude: 9,700 feet
Basecamp: Tosh, Himachal Pradesh
Kheerganga is a very short but indeed one of the best beginners' winter treks. Thus, you could just go solo. Having said that, be equipped with the necessary belongings and gear. Get yourself armed with knowledge. Put on your hiking boots and poncho, if it rains or snowfalls, and hike up to the meadow where Hindu God Shiv penanced for many years. Furthermore, there are cottages available to rest for a night, while you gaze at the night skies.
Having described some of the coveted winter treks of Himalaya, please do not be reckless. Because the snow layered terrain makes it difficult to ascend as well as descend. Thus, it is equally important to read a list of essential things you should carry for your first winter trek and certain mistakes that you ought to avoid there when on a winter trek.
Nevertheless, embark on your coolest journey and return back to unforgettable memoirs!
---
One response to "5 Beginners' Winter Treks of Himalaya For This Season"
ERP Training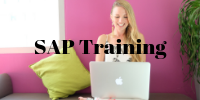 Adspuppy.com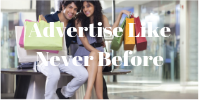 Techcoffees.com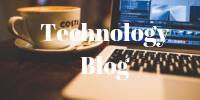 RKV Adventure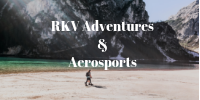 Cheapholidays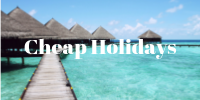 You May Also Want To Read This