There used to be a time when cars were merely considered as a medium of transportation. Gone are those days as now cars are considered to be a status symbol. We know that Indian roads are not the best. But, thanks to the cars companies that have managed to develop Indian cars that not only run smoothly on Indian roads but have managed to offer much more than simply a car.
Here is the list of 5 best Indian Cars that ruled Indian roads in 2017
1. Maruti Suzuki Ignis
When it comes to Indian cars, Maruti is the most reliable brand in India. Maruti has been ruling Indian transport market for a long time now and is a well-known brand among common people. The company in 2017 launched yet another budgeted car for Indian marketers popularly known as Maruti Suzuki Ignis. Ignis is a hatchback, designed specifically for Indian roads that price nearly 4 lakhs. The car comes with a number of benefits, such as
4-Wheel Drive (4WD) system
Hill descent control
Suzuki's adaptive Dual Camera Breaking System (DCBS)
Lane management system
Rear and side camera for parking assistance etc.
The car also comes with driver and co-passenger airbag.
2. Maruti Suzuki Baleno RS
With the success of first addition, Maruti launched second addition of Baleno series in India in mid-2017. The Baleno RS comes with a 1.0-litre three-cylinder turbocharged petrol engine with 110 bhp which produce close to 170 NM of torque. It's also the most powerful Maruti hatchback ever. The car costs 9 lakhs.
3. Maruti Swift Dzire
Maruti Swift Dzire is the compact sedan, which is among the top selling Indian cars. In the latest 2017 Swift Dzire edition, the company has managed to add more space and changed the quality of interiors. The petrol version of the car is powered by 1.2-liter K-series, while the diesel version comes, with 1.3-liter DDiS motor that put out 75PS along with 190 Nm of max torque. The petrol version of the car is priced at 5.48 lakhs, while the diesel version costs 6.89 lakhs.
4. Hyundai Creta – 2017 edition
Hyundai Creta 2017 edition is the most famous SUV introduced recently in India. The Hyundai company launched Creta in Indian market first in 2014 and since then it's been getting bigger and better. The 2017 edition Creta features a new executive E+ variant with a 1.4-litre diesel engine and SX+ dual tone trim in 1.6-litre petrol and diesel options. It comes with two color choices including – White & Black and Red & Black. Hyundai has priced Creta 2017 at Rs 14.55 Lakhs.
5. Tata Nexon
Tata Motors launched the much awaited compact SUV couple of months from now in September 2017 at the price of 9 lakhs. Within less than a month from its unveiling event, the car received an excellent response from Indian car buyers, resulting over 10,000 pre-orders in the first month. Tata Nexon comes with amazing features that include:
2,498 of wheelbase
Floating Dashtop HD touchscreen
Rear air-conditioning vents
Height adjustable driver's seats
Dual front airbags
ABS (Anti-Lock Braking System) with EBD (Electronic BrakeForce Distribution)
Engine immobilizer, etc.
So, these were the list of 5 best Indian cars that were purchased by most of the Indian car lovers in 2017.
Let us know your favorite one in a comment section below!
---
ERP Training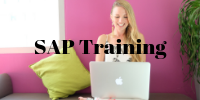 Adspuppy.com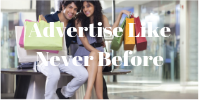 Techcoffees.com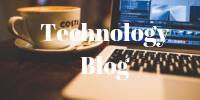 RKV Adventure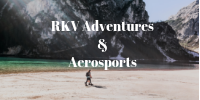 Cheapholidays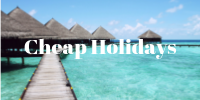 You May Also Want To Read This