For people with depression, the world is a different place. It is like a parallel universe in which time expands endlessly, where little things become the greatest challenge and where darkness and despair reign.
Depression is a serious disease that still has too many misunderstandings. For the least, it feels like when depression really lifts its ugly head.
Here are 5 things that only people with depression understand:
# 1 – Some Days Feel Like Weeks:
Time does not want to pass. People with depression often have the feeling of living in a parallel world that follows other laws.
When they are going through a bad spell, days become endless. It is like they are sleepwalking through the day and they cannot shake themselves awake.
# 2 – Being Depressed Does Not Mean Being Sad:
The word "depressive" is often used when "sad" is meant. But the two have nothing to do with each other. This confusion often makes it difficult for those involved in dealing with friends and acquaintances.
It is very important to understand that because it is not just a state of mind, but a real and recognized disease.
# 3 – It Is Physically Noticeable:
That "depression is a purely mental illness" is one of the biggest misconceptions.
Most of the people, who are suffering from depression, have physical symptoms. As a result, many do not know they are depressed and believe that something else is wrong with them.
Physical symptoms of this problem can be a headache, nausea, restlessness, stomach pain, joint, and muscle discomfort.
# 4 – Depression Is Not Logical:
It is deceitful. Those affected can have a good day and all of a sudden, depression pulls them into the deep hole. And sometimes, there is simply no understandable reason.
There are moments when sadness is hard to explain and pain is hard to put into words.
It does not follow any logic or consistent pattern. That makes it so hard to deal with them.
# 5 – It's Scary:
It is always scary and fearful. The fear is omnipresent. A fear that it will never pass. The fear that it could get worse. A fear that friendships or relationships with the disease could break.
Depression will be the second leading cause of death in 2020 & it is still underestimated:
Like there is water all around you and you have to fight against the force every step of the way. If someone is sitting on your chest and squeezing your neck. As if darkness lies over you against which you are powerless.
In a similar way, people who suffer from this problem describe their everyday lives. Almost 350 million people worldwide are now affected by the disease, the World Health Organization (WHO) estimates.
It is also important that we encourage and not condemn all those people who dare to speak publicly about their illness.
All the people, who are going through depression, want to get better and they also want to feel better. It will not happen overnight. It takes time but surely they can overcome this situation.
Depression is not the end of the life and there are many easy ways to cope with depression.
You will surely like to read next article: How To Escape Your Worrying Mindset?
---
Cheapholidays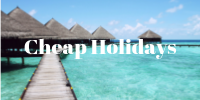 ERP Training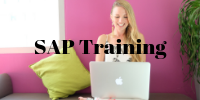 Adspuppy.com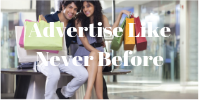 Techcoffees.com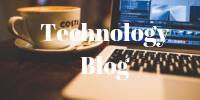 RKV Adventure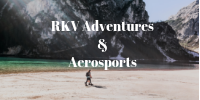 You May Also Want To Read This