Winter season is on and so is the season of meaty delicious foods. With the festive season gone, this cold weather is perfect for non-vegetarian meals. Winter is a favorite season of all the non-vegetarian meals lovers as they can enjoy some hot non-vegetarian meals without worrying much about the heat.
Here is the list of 5 amazing non-vegetarian meals that one should try this winter.
1. Mutton Lonche (Pickle)
Mutton Lonche is a Kolhapuri non-veg pickle. The Kolhapuris love their mutton be it in any form. The flavorsome mutton Lonche has a flavor that no other mutton dish can bring to the table. Boneless pieces of mutton with ginger-garlic paste, turmeric powder, cumin seeds and dried chilies are used to make this dish mouth-watering. After making, the pickle is fried and preserved. It can be preserved for a week when refrigerated and can be enjoyed with some rice and dal or just bread or fresh chapatis. You can even add this pickle to your daily breakfast for additional taste.
2. Bhuna Kaleji
If you are a non-vegetarian and have not tasted this dish, you should stop calling yourself a non-vegetarian. Kaleji or mutton liver contains a huge amount of protein along with a mouth-watering taste. It also contains a form of iron that can be easily consumed by the body. Protein takes longer to digest and in the process, it generates more heat in the body. So, winter is the perfect season to try this dish out. Taste it and thank me later.
3. Wada Kombda 
If you are a fan of south Indian foods and ever dreamed of trying a Wada with chicken or mutton, then Wada Komba is the best dish to wipe out your hunger. This variant is somehow different, yet delectable. A favorite among youth, the Wada resembles a Puri and is relished with tangy Gavran chicken. You might have tried chicken with Dosa and even Idli but the taste you get with Wada Kombda is something you will crave once tasted.
4. Litti Chicken
You might have heard or even tested the classic Bihari food i.e. Litti chokha, but Litti Chicken is one dish you should try this winter for a delicious taste. If it is really difficult to reach out to Bihar, then you can ask your Bihari friend to make it for you or he would definitely know a place or two where you can get this dish. This is a winter special dish from North-West corner of India.
5. Pandhra Rassa
Yet another Kolhapuri dish makes its way to our list. When talking about food items that must be relished hot, Pandhra Rassa comes to the mind. Considered as a favourite accompaniment with the mutton thali, the dish is significant in Kolhapuri cuisine. Kolhapuris love their Pandhra Rassa when the temperatures drop. This creamy, white gravy comprises meat stock cooked with dry coconut, a host of spices, ginger, and garlic. The soup-like gravy provides heat to the body and aids digestion as well. You cannot possibly have this dish in any other season because of the heat it offers to the body, thereby making winter as a perfect season to try this dish out.
Let me know which you one you would like to try this winter!
Also, read Famous Local Food Destinations In India
---
Cheapholidays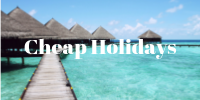 ERP Training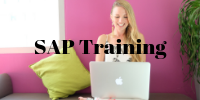 Adspuppy.com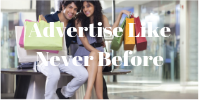 Techcoffees.com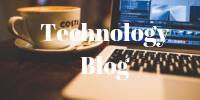 RKV Adventure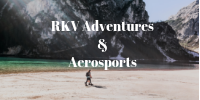 You May Also Want To Read This