If you have been worrying about what to gift your wife on the wedding night, this is the right place for you. Even though it sounds like an easy question, it is rather a tough choice. It is natural for you to be in a fix. It is after all the most important and auspicious day in your life and you would want to make it perfect and we have brought you some of the best suggestions.
A wedding gift should be something that your wife would like, and put to use at the same time. Generally we would attach a wedding gift with a lot of memories. This is something she is going to remember for the rest of her life and treasure it. Hence, you must be clever in your choice of the gift. If she has been your girlfriend before marriage, you would have a clear idea of her choice. Otherwise, you can use your creative skills to get her something that you think she might like.
So what do you gift your wife to make your first night with her special? The first and the most personalized gift would be writing a love letter for her. Here, you write about your feelings for her, tell her how special she is for you, about the commitments you want to make and everything that can make her feel happy. Whatever wedding vows you have taken, that was in front of the rest of the world. But the promises you make to her, on your first night are between the two of you and is a very special occasion. So, jotting everything down in a letter is a great idea! It doesn't matter how well you write. What matters is the thought ahead of it. Take it a step further. Frame the letter for her, maybe with a little picture of the two of you. You can be ensured of having a happy new bride!
The next gift can be a scrap book of memories. This is again a very personalized gift, something that she will cherish for the rest of her life. If you have dated her before your marriage, you can make a scrap book of all the memories of your courtship days. This will show how precious each one of those moments were for you. Put in thoughts about your 'first times'. Your first date, first gift and so on. Include especially the things that she likes.
If you have an arranged marriage and do not have too many memories to put in the scrap book, make sure you include pages with topics and keep it ready to be filled in as you embark upon the journey of marriage. There is nothing that a new bride will like more than a sensitive husband! The scrap book, with volumes of pages, will actually be volumes of love for her.
Of course, you can take the conventional route of wooing your partner now. They say, diamonds are a girl's best friend. You can utilize this aspect and gift her some jewelry that she will like. The best part about jewels is that they never fail! You need not get her something very expensive, just something unique will satisfy her! You can gift her rings, earrings, a necklace and so many other things. She is surely going to adore the first piece of jewelry that you gift her on your first wedding night. This paves the way for lifelong togetherness.
Talk about going conventional, flowers are a sure-shot idea of winning her heart on your wedding night! This has been a tried and tested formula by men all over the years. Flowers can prove to be a direct entry to her heart! So a bouquet of flowers for her is a good idea on the first night together. You can take a step forward and put in a personalized note for her in the bouquet, telling her about your feelings for her.
There is one thing that every new husband must remember. A wedding gift is not about the monetary value. Rather, it should contain a lot of sentimental value. That is what will stay with you together. Often it is considered that a poem written for your partner is a romantic gift for her. If you have some creative skills, you can pick up the pen and write down your thoughts for her. Even if you are not too proud of your creative skills, writing down any poem for her can affect her emotionally. If you are going creative, and are a good artist, you can paint a portrait of your new bride and present it to her on the wedding night. You can turn any piece of a romantic photo of the two of you in a creative painting and impress her on the first night.
If your wife is a book-lover, you can gift her a set of books she would love. However, if none of these appeal to you, you can take the simple route to her heart. Give her a basket of gifts that she will adore. Plan out the gifts yourself according to her choice and needs. Material things are not the key here. But, what matters is the thought that you put behind it. You treat her like a princess and she will be more than happy with you. Gift a set of scented perfumes, aromatic candles, bath salts, body lotions, chocolates and so many other things. This will portray your thoughtful self to her.
On your wedding night, what your newlywed wife wants is your love and attention, which means more to her than any material gifts you could give her. All these gifts listed above is just your way of showing that you care. So, if you are in a fix, do not worry much. All you need to do is go for something you think reflects your feelings for her!
---
ERP Training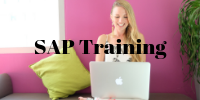 Adspuppy.com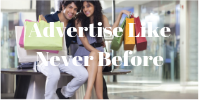 Techcoffees.com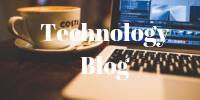 RKV Adventure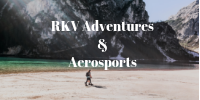 Cheapholidays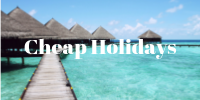 You May Also Want To Read This