Knowing that you already stopped growing is just frustrating. But knowing that it's your lifestyle the culprit behind your growth disorder, is more aggravating. If you're a teenager and you're suffering from height issues, don't get all gloomy, you still can fix the matter of concerns.
Know that you're not the only one who's suffering from this dilemma. According to a study conducted by Imperial College London, the average height of an Indian woman is 5 feet whereas for an Indian man it's 5 feet 4.9 inches. So, if you live in India, you're already born with a height concern when comparing to some other countries.
Maybe your concerns started as you saw your friends growing taller suddenly. That's where I began to worry about my growth disorder. But, the truth is, a person's height is mostly determined by things such as genes.
So, there are no fixes for growth disorder?
There are many factors that can affect your growth. During your teenage, your growth is controlled by your activities and diets. Your body needs enough nutrition and movement to support your growth. For example, a plant needs nutrient-rich soil for its growth. It's the same for you as well.
However, it's too soon to give up your hopes. You can counter your growth disorder by introducing certain healthy habits.
Consume a balanced diet
Eating lean protein, meat, fish, soy, and calcium-rich foods can help to promote the growth of healthy bones. Studies also show that zinc deficiency can also stunt growth in teenagers. You can include pumpkin, squash seeds, peanuts to supplement your body with enough zinc.
Also, try to avoid or keep a control on pizza, cake, sweets, and soda. Being fit will make you look taller and feel better.
Engage in physical activities
Getting regular exercise can help you grow taller. In fact, engaging in physical activities throughout your teenage has a huge impact on your growth. Try to get at least 30 minutes of exercise every day. Join a gym or join a sports team, you can see that you're getting taller when you're getting enough exercise.
Get enough sleep
Get between 9 to 11 hours of sleep each night. Your body grows while you're asleep. Hence, having enough sleep means that you're giving plenty of time for your body to grow. Don't spend the night staring at your phone's screen, give that time for your body to grow.
Eliminate bad habits to prevent growth disorder
Avoid the use of cigarettes and alcohol if you don't want to stunt your growth. These habits are proven to affect your natural growth, so avoid such bad habits while you're young. You can expect to grow till your twenties, keep that in mind.
Above are the causes and fixes for growth disorder during teenage. So, if you're a teenager, make sure to introduce these lifestyle changes into your life.
You may also like to read: Weight loss concerns? know the causes of being underweight
---
ERP Training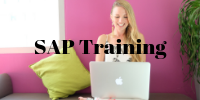 Adspuppy.com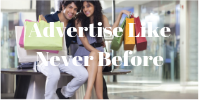 Techcoffees.com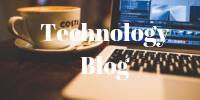 RKV Adventure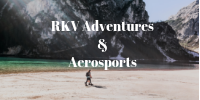 Cheapholidays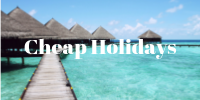 You May Also Want To Read This