Most people will say women take more time to dress up and make up and get ready for a party or in general so it goes without saying that brides do take even more time go get themselves prepared for their wedding day. And why not? Brides have a lot of things to take care of, their wedding attire, their shoes, accessories; make up, hair styles etc. They all wish to look just perfect on their D-day. Of course one does not wish to bore their guests by just one look throughout the day so there are a lot of things to keep in mind and many dresses to plan for.
These days it is seen that not only women but also men take a keen look at their appearance on the D-day. Men now days are more conscious about their look and style unlike olden times when just a manly attire mainly traditional would do and so they would not take much time to dress up and be prepared for their wedding day compared to their brides to be. These days' grooms indulge themselves in lavish styling, dressing up, hair styling, spa and the like for getting ready for their wedding day. Men's salon has a key role to play on their D-day. Stylists also do their jobs keenly to prepare their customers for the wedding. They make sure their customer do not complain about their look on the auspicious day and instead turn heads in the party.
To look their best on the particular day not only the attire matters but the whole look is responsible for how much appreciation you get. And other than attire which is the main point to keep in mind hair style should also be looked into. People generally opt for well known and popular salon and hairstylists to get just the right look for the special occasion. Certain hair care options should be kept in mind well in advance so that your D-day does not become your bad hair day. Some Hair care tips for the Groom are:
1. You need to categorize your hair into oily, dry or normal according to its quality. Your hair styling methods and products such as shampoos, conditioners, gels and other such products depend on your hair quality and should be chosen judiciously keeping in mind the quality of your hair. A wrong choice might spoil your whole look by making your hair look dull and not properly styled.
Normal hair does not require much external styling or treatment but oily or dry hair requires treatment that makes it manageable and proper styling so that you look good on your wedding and people appreciate your hair style and asks you 'how did you do that? You look amazing in the new hair style. For dry and frizzy hair mild oiling can do the trick whereas for oily hair use of proper hair care products are required that makes it less oily if not remove the oiliness completely.
2. Proper hair care routine should be followed well in advance to get just the perfect look for your wedding. Oiling, conditioning and cleaning your hair on a regular basis are important. First you should use a good shampoo that is compatible with your hair to clean them thoroughly. Cleaning the hair from tip to roots is required so as to remove all dirt from them. Even the stickiest dust particles should be removed. Then you need to rinse off the shampoo from your hair completely and properly. If the lather remains in your hair and is not washed off thoroughly then it might damage your hair in the long run and even not allow your styling to be proper.
After rinsing with fresh water apply the conditioner to the lower part of your hair. Keep it for a few minutes and rinse off with lukewarm water to get best results. Pat dry the hair, do not apply force to your hair with a towel. Applying force leads to damage. Hair becomes frizzy and unmanageable when you do so. So dry strands of hair along the direction it grows with a soft towel and soft strokes. It might also damage the cuticles and cause split ends and hair fall.
3. Do not use hot water as it damages the hair to a large extent. Instead you can use luke warm water if at all you need to. Hot water removes the natural oils from your scalp along with the externally applied oil. Removed natural oils make the scalp dry and again create a mess with your hair quality.
4. Use natural treatments and avoid going for chemical treatments. Chemical treatments might make your hair look good for the time being but will damage it for the long run. They are also capable of altering the texture of your hair which is not advisable.
5. For combing it is advisable not to use a comb immediately after the wash as it causes hair fall. Let it drip dry and then comb it. Meanwhile you can remove the tangles with your fingers gently without applying force. Wet hair should be handled with more care than normal dry hair because it is tender and brittle when wet and also susceptible to breakage. It should be dried properly before going for styling as damp hair gives a bad smell and is also difficult to manage. Preferable a wide tooted comb should be used and do not brush your hair while it is still wet. The outcome might be shocking as you might see thick strands of hair on the brush.
6. Do not use hair dryers or straightners often, keep away from using gels.
7. Trim you hair on a regular basis to keep away from having split ends.
8. Last but not the least drink lots of water at least 8 glasses and have fruits and green leafy vegetables for a good hair health. An optimum 7 to 8 hours of sleep is also required to maintain the proper health of your hair.
---
Cheapholidays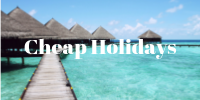 ERP Training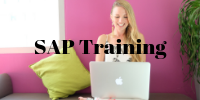 Adspuppy.com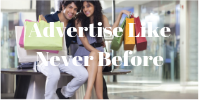 Techcoffees.com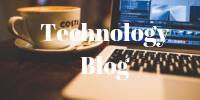 RKV Adventure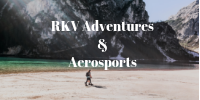 You May Also Want To Read This