The bachelor party is an intrinsic part of the Indian wedding scene these days. The bachelor parties are mostly held before the wedding.
The bachelor parties are fun and it is a time when the band of boys has their share of fun and revelry. Bachelors these days normally hire an event manger to plan their party in advance.
If you and your band for boys like adventure then all of you can get in touch with an adventure sports company and ask them to plan something adventurous for you all. It could be anything like kayaking, zip lining, or even scuba diving. You and your friends will truly enjoy this exhilarating experience. However make sure that you carry all the necessary things that are required for the adventure and carry all your safety gear. However do not forget to carry a camera so that you can capture all the lovely moments.
You and your bunch of friends can also go for some sporting fun. If all of you like soccer then you can get tickets for soccer or even play baseball together. You could also play golf for an exciting experience. Make sure that your bachelor party reflects your true sense of style and interests so that you can make the party memorable to your near and dear ones. Once all of you had their share of fun then make sure that you gift each of your friends a jersey which they can keep as fond memories of your party.
If you all want to have unadulterated fun then you can hire a band of musicians and enjoy their performance. If all you love dancing then all of you could hire a DJ and dance the night away. In some parties, strippers are also a part of bachelor parties and they add the entire fun element. However you need to check with your venue whether strippers are allowed or not! If fixing a place and getting a DJ or strippers seem to be difficult for you all then all of you can hit the nightclubs around the city for a night of revelry.
The entire gang could also pack in a few days of fun by going to a nearby beach destination or a hill station. You could enjoy the scenic beauty, relax and soothe your nerves before the wedding. If there are casinos or pubs nearby then all of you can hang out together and have the most fulfilled time of you lives.
Bachelor party can also be made relaxing so that the groom feel rejuvenated. You and your group can book a spa for an entire day and go for detoxifying massages. Get in touch with the therapist at the spa so that you get to know the massage which will be beneficial to you. You can even book session of manicure and pedicure or you can even go for a facial.
If you want to be at home and throw a party for your friends then you can order some good food from a nearby joint and ask some of your friends to play the guitar and hum some lines or else all of you could also organize a game of snooker so that everybody is hooked onto the game.
However amidst all the fun and celebrations for your bachelor party it is important to keep in mind that there is hardly any need to go overboard. You should not do something that you should be ashamed about it later. Neither will your wife like it if she comes to know about something which you will be ashamed of.
In order to plan a great bachelor party for your friends so that they can remember it for their entire lifetime, get involved in the planning right at the start. Make sure that you have adequate time in your hand before the party so that you can plan days well in advance. Do take into consideration the likes and dislikes of your friends. If your friends like the outdoors, then plan something accordingly. However if your friends like to go out clubbing them you can plan accordingly. If you think that organizing a bachelor party for your friends might take a toll on you then you can think of getting in touch with a planner. Give the planner minutest details about your preferences so that your bachelor party can be fun filled.
If you do have to think about transportation then make sure that you get it arranged well in advance get in touch with a rental car service so that your friends get a drop at the venue and back. Plan your bachelor party well in advance before your wedding and under no circumstances should your bachelor party be on the night before the wedding as this will exhaust the groom completely. So plan it accordingly about a few days before the wedding so that you get ample time before your wedding. Do not think of even inviting your would be wife over as this would only worsen the situation. Make sure that the bachelor party comprises of the guy's closest friends. If you are close to a certain number of friends them make sure that you call them instead of calling a huge gathering. If you have   a huge gathering then you will miss out on the fun element of your bachelor party.
Drinking at bachelor parties is common but it is advisable to drink in moderation as nobody want to be embarrassed thinking about the bachelor party. If you are not comfortable about clicking pictures on your bachelor party night then make your friends know that in advance that you would not approve any leaked pictures later on.
The ultimate aim of any bachelor party is to spend a night with your most trusted band of boys so that you cherish the night spent with your friends forever. Once the party is over, hand your friends a return gift.
---
Cheapholidays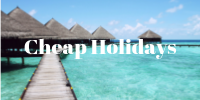 ERP Training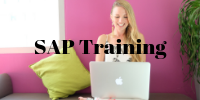 Adspuppy.com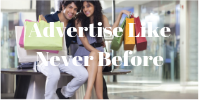 Techcoffees.com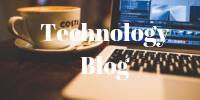 RKV Adventure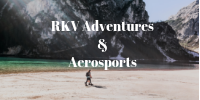 You May Also Want To Read This