What Heredity and Genes have in Store for You?!
A Tale of Heredity
This is a short tale of heredity and its unknown implication! June was an athlete. She ran at a great velocity and timing. At the age of 27, she was clearly aware of her aims. Having been a sportsperson, she'd never skipped her regime of workouts and healthy balanced diet. The diet that comprised protein supplements, high-calorie food, and essential nutrients.
She had been scheduled to undergo a surgery for a complicated injury she had during her practice sessions. Likewise, she had been quite mentally prepared for her medical procedure. To follow up, she had taken good care of herself during her pre-surgery month. She had rested and avoided the physical training. The blood reports were at the normal range, except for the one. The thyroid reports did not match to the appropriate range. Filled with pride of being fit, she had ignored them, considering that it might be an erroneous work of the lab technicians.
Furthermore…
She'd plan her meeting with the doctor on an immediate day. Well, the physician upon checking the reports, asked her to repeat the blood tests for thyroid. It was fine at her side. She got her blood-tests repeated. Anxious to know, presuming it to be normal, and eventually, she could be operated and resume her sports practice, heaven had an unusual plan for her. To her surprise, the previous reports were correct. The TSH level was unassumingly higher. She could not control her tears and the shock that had stroked her. It had seeped into her, within days, that her thyroid gland does not at all produce the important hormones, necessary for the efficient metabolism of the body. Her thyroid gland was dead!
To her disappointment, she had to wait for another month because the surgeon had denied the operation. Owing to the reason, that it will be difficult to recover with the high level of TSH. She had been prescribed to take a daily dose of a drug, for life, that will restore the TSH level range. It was hereditary. Her mother took pills daily. It was a case of Hypothyroidism. Hypothyroidism is common among women than men.
Some More on Heredity
Heredity has a great storage for you! Positive aspects are oblivious, but one is concerned about the impending negative issues. Prevention is better than cure. Having said that, certain disorders do not display regular symptoms. At the same time, one cannot think of the possibility of such grave health issues.
The history of family cases of the health disorders and disease is a significant factor. It is already inscribed in your genes about what will you face and what will you suffer! Basically, the time of its occurrence is dauntingly uncertain. Do not ignore the subtle symptoms.
The slight breathlessness, modification in your bodily shape, recurrence of acidity within few months, changes or blemishes on the skin, abdominal bloat, constipation or irregular bowel movements, coarse hair, incessant hair fall, change in appetite, memory loss, unusual fainting, etc., and unusual signs form basic symptoms, that only you will notice. Keep a check on their return. Subsequently, do not procrastinate the check-up. The more you delay, the complicated it becomes.
Genetic transfer causes diabetes, cancer, heart disease, high blood pressure, arthritis, reproductive organ-related disease and disorders, epilepsy, asthma, mental illness, and many other numerous syndromes. The human genome is indeed a great treasure trove that unknowingly steers your life! Nonetheless, you have the reins in your hand to control the state from exacerbating.
Read more articles by me here.
---
2 responses to "What Heredity and Genes Have in Store for You?!"
Techcoffees.com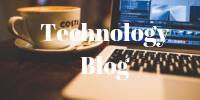 RKV Adventure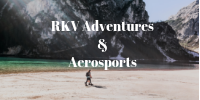 You May Also Want To Read This