Perhaps you are under an awe of excitement and bliss you will feel right there in Himalayan terrain, or perhaps you are on the opposite territory. The territory of confusion of what to carry and observe. The uncertainty bothers each one of us even if we had been to Himalaya number of times. Especially, if it is winter trekking, it becomes a greater dilemma to bring the correct gear so as to suit the harsh cold weather.
There are many trekking organizations cropped up for past a decade. The firms comprise trek guides and porters for successfully leading the group to a trek-spot. Moreover, they also provide the fellow trekkers with all the essential gear and equipment, thereby there lies no concern when it comes to trekking-gear.  Consequently, ensure to book with a company that is reputed and popular in the business.
Important Guidelines – Winter Trekking
Physical Exercises
A month before the date of a trek, take up morning jogs and runs or some cardiovascular exercises. The arduous trek will be taxing to your body if you do not train it well, beforehand.
Acclimatization
The higher altitude regions affect the body differently from the lower zones, where you come from. Therefore, acclimatization day holds a greater significance for any Himalayan trek. Firstly, do not cover your ears as you put on your skull cap. Secondly, let the head be covered and move out for a walk rather than cozying inside the tents after you reach the camp.
Knowledge
Know about the region of trek you choose and book. The knowledge will only help to feel one with the place when you really step on the place. Furthermore, there are already multiple blogs available online by the previous backpackers. Surf through the information on the particular trek before you begin the adventurous sojourn.
Footwear
Carry a right pair of shoes, the ones that are waterproof or resistant. Traversing through snow-clad terrain is demanding and exhausting. On top of it, the snow wets our shoes and socks. Wearing a waterproof footwear is advantageous for the comfortable hike.  Arm your feet with Gaiters, although it is optional. Quechua Forclaz 500 footwear is within the budget and serves rightly.
Toiletries and other Necessities
Sanitizer, wet wipes, mouth-cleanser, moisturizer, toilet paper will keep your hygiene and sanitation intact.
A medical kit consisting of basic medicines for pain and fever, an inhaler to release you from the discomfort of common cold, and some pain reliever aerosols will be quite helpful to you and your accomplices.
Although an insect repellent is unneeded, let it be in your essential kit. It might be helpful in lower camps.
While winter trekking, sunblock, and sunglasses are very important to keep you safe from the ultraviolet radiation.
Keep an empty water bottle for a daily nature call and morning chores, it will prove worthy, if there is a water body or a stream nearby your campsite. At the same time, wet wipes are easy and handy, if there is a shortage of water.
Let Himalaya be clean and pure. Therefore, a garbage bag will be of umpteen use to store the daily litter.
Basic Essentials
Select quick-dry trousers and t-shirts, while you shop for the trekking outfits. Likewise, Quechua offers a great variety of them according to your budget.
Equip yourself with enough warm clothing to sustain the nights' extreme weather.
In addition, keep your phone and camera batteries inside your sleeping bag during the nights, to avoid its untimely drain.
Carry a normal torch or a head-torch to help you perform the chores after the sunset. It turns pitch dark by 6 pm.
Last but not at all least, do cherish the hot soups and teas and avoid skipping the meals. Sip water at regular intervals to keep yourself hydrated. Mixing it with glucose powder serves helpful in replenishing the energy. Well, pissing in the woods will eventually become easy and habitual!
Read more on winter trekking: Ten essential things to carry for your first winter trek
---
5 responses to "Himalayan Winter Trekking — Important Guidelines"
Cheapholidays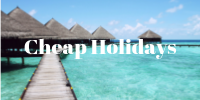 ERP Training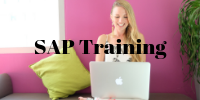 Adspuppy.com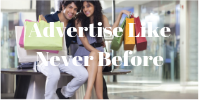 Techcoffees.com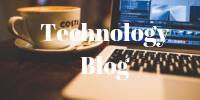 RKV Adventure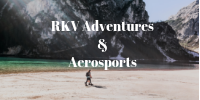 You May Also Want To Read This