A marriage and its significance
A marriage is the one of the most important milestone in anybody's life. There is a significant difference in the way of life before and after marriage. Adjusting to this change is a challenging issue. Marriage is also one of the most beautiful things that can happen to a person, when you decide to share your life with another human being. In India, especially, a wedding is a grand affair when the families of the bride and groom come together to bless the couple.
Challenges in a marriage
A marriage is a beautiful event. However, it is not a walk in the park. You have one way of living before you get married and after you are wed, you share your life with someone else, who has a different way of life. Adjusting to these small changes, making compromises now and then become the more challenging issues in your married life. It is not that it is impossible to be done, but it takes a lot of patience and mutual respect for each other. It takes effort on the front of the two partners to make a marriage work.
Sometimes, however, it does become too difficult for you to ignore the differences. It is only natural to have conflicts in your married life. But determining the thin line between conflicts and accepting that your married life is being unsuccessful is the main task! It is however not advisable that you sit back and indulge in the conflicts and before you know your marriage falls apart.
Signs of a failing marriage
So, let us discuss a few signs that should tell you of a failing marriage. Likewise, various steps can be taken in these situations.
Changing hobbies and lifestyle is an important aspect of marriage. It is not a matter of concern when two partners indulge in different activities in or outside the house. However, it is a problem when one of the partners is left out of the activities of the other. If you realize that your spouse refuses to talk about his or her activities or hobbies, it is then that you know your marriage needs some serious thought.
The next point has been one of the most consistent issues in the lives of a lot of married people. A lot of people cannot balance between being a workaholic and being a family person. It is not true that you cannot be both. However, managing your time to give sufficient time to your place of work and to your family is the main skill! A lot of successful businessmen are good family persons. If you realize that your spouse is spending way more time in his or her office than usual, you must look into the matter. Often it is seen that this is because the two partners avoid contact with each other. A married life is hinged on spending time with each other and sharing their life and experiences together. If there is lack of communication, the signs are alarming!
The next point is similar to the first point of changing lifestyle and habits. The two partners in a relationship have well defined choice and habits. If you, however, happen to notice some weird change in your partner's habits, you must take steps about it. The best example of such a situation is smoking. If your husband has hated smoking all his life, but resorted to it off late, it gives you negative signals. It goes to show that your partner is not happy with his life, and this is having an impact on your relationship. You must take steps before it gets too serious.
Next, lack of communication! This is one of the most important things in any relationship. Communication is what holds every relationship together. Be it between friends, or your partner or even your family members, communication holds the key to happiness and success. If you realize that there is not much communication happening between you and your partner, be rest assured this is one of the signs of a failing marriage. It is crucial in a relationship like this that you talk to each other, discuss your problems, come up with solutions and share your daily experiences. If that does not happen, your marriage is in trouble. If normal dinner table conversations are redundant in your house now, your marriage is on the verge of breakdown.
Decreasing sexual intimacy is another issue of failing marriages. We all can agree that sexual intimacy if an essential component in every successful marriage. The two partners in a marriage may spend their entire day separately, but when they come back home, they are expected to spend time with each other. This is enhanced by their sexual intimacy and compatibility. If you realize that your married life is devoid of your sexual intimacy, your marriage is in trouble. Your relationship with your spouse will also include the physical relationship that you share. If that is not present, you must take steps to protect your marriage.
Apart from these factors, if there is any overall change in your spouse's behavior, you must be cautious about your marriage. If your partner ill treats you in front of friends or relatives, bad-mouths you or even passes sarcastic comments and judges your actions, you must consider taking measures to resolve this issue. If your spouse cannot respect you or respect your dignity, these are signs of a failing marriage.
How can these issues be resolved?
This is a day where breaking your marriage is as easy as ordering a pizza! However, that is not always the solution. There are various ways to solve the issue. Considering talking to mutual friends or relatives can help in a huge way. Sometimes, you can also get in touch with marriage counselors to do the job for you. Most importantly, discussing your problems with your partner and trying to revive communication in your marriage is the best solution. Sometimes, however, it becomes difficult to save a failing marriage.
---
ERP Training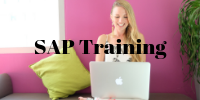 Adspuppy.com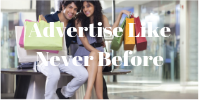 Techcoffees.com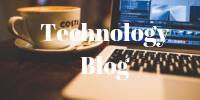 RKV Adventure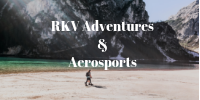 Cheapholidays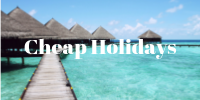 You May Also Want To Read This