Undoubtedly, impressing a woman is not a simple task, but with some tricks and tips, you will manage to do it. You must bear in mind that you need a lot of patience and work. But with a little originality, you will achieve a lot. Following is the key – How to impress woman?
Read our tips on how to impress a woman and you will see how you will achieve the success you are looking for.
Ways to Impress Woman:
You Must be Presentable:
Women pay attention to the aspect of the person. This does not mean that they are fixed if the man is nice or ugly, but they look at how they dress. Try to look according to her style and whatever it may be, well arranged. A fashionable cut and an arranged outfit can do a lot for you.
Be a Gentleman:
You may think that the knights lived in the Middle Ages, but this is not the case. Being a gentleman does not mean that you are a man of the old, but that you respect her and that you are always aware of her. Women love attention, you give up the seat and let her choose. This will make her really impressed. So no matter what others say, being a gentleman is still fashionable.
Be Fun:
Being fun is the key to how to impress a woman. Women love a man's sense of humor and want to have a fun couple that can make her laugh. So take out your funniest side. Try to make her laugh and be nice, open to new things. This will undoubtedly make more than one woman think about having you as a couple.
Praise Her:
Give compliments whenever you can. Tell her how beautiful she looks today, what a beautiful smile, how intelligent she is and everything you can point out as positive towards her. This will make you feel really special. Try to congratulate her on a new hairstyle or on the clothes she has. Keep in mind that not many men take care of these great details for women. So you do not miss the opportunity.
Every time you can praise her so she can feel special. If you do it every day, you'll see how impressing a woman becomes an extremely easy task. And in fact, who does not like to feel special?
Look at the Eyes:
It is difficult for a woman not to be impressed with a man who looks her in the eyes. This will make her see that you are interested in her and that you want to go for more. The eyes are the window to the soul, and you will really make contact with it if you are applying the above tips. Of course, do not intimidate her, since many women can feel that way if your look is very strong. It is simply about short looks at special moments.
If you follow these tips you will see how impressing a woman is an easier task than you thought and you will undoubtedly succeed. Remember, make her feel special and be honest all the time.
If you apply this there is no way to fail, however, knowing the female mind you will know what habits change to become a natural seducer and how to impress woman.
You would also like to read: Why women enjoy singlehood more than men?
---
Techcoffees.com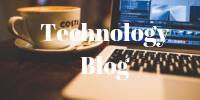 RKV Adventure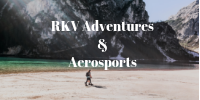 You May Also Want To Read This