The Charm of Indian Culture on the World
Mostly we hear about the contribution of other countries to India. But we never talk or think about the impact of Indian Culture on the world. You might think that our contribution towards the world would be minimal. You are right in your conclusion as we are a developing nation and still lack proper growth in major areas. But reality speaks otherwise. Ours being the oldest civilization in the world has offered a lot to the world.
This is what we are going to talk about. In this post, I am shedding light on certain major aspects of Indian culture which have carved for them a commonplace in cultures across the globe. If you have visited a foreign nation in the nineties, you would have been surprised to find a major contrast in their lifestyle and ours. But as of now, many things local to our country have built up their second home in nations all over the world. Let us talk in more detail now about Influence of Indian Culture on World.
What India Hands To The World? Impact of Indian Culture on The World
Yoga and Meditation

Yoga is taken up by people across the globe for their mental and physical well-being.
You go to any gym in foreign nations and you will definitely find a Yoga Class in it.
A Yoga Session is always there on the cards of almost all fitness enthusiastic.
In fact, we must not be surprised, when we visit a foreign nation, if people ask us to teach them Yoga.
Pilates is a fitness system which helps you develop strength without putting on excess bulk. Even it is influenced by ancient Indian spiritual exercises.
Meditation, popularized by Indian Gurus, is a technique through which you can find your inner peace. This is adopted by many persons outside India to achieve a sense of peacefulness in their hectic lives.

Colorful Clothes

You might be surprised to know that Colorfast dyes were invented by Indians.
Colorfast is a term used in the textile industry that determines the cloth's color's resistance to fading or running.

Spices and Ayurveda

A vast variety of spices are truly an essence of our nation.
It is not unknown to you that Indian spices and seasonings are tremendously popular on every continent.
They are used widely for putting up exquisite taste in food.
Various spices, like Turmeric, are considered to be anti-inflammatory.
These spices are used since ages in our households for their health benefits.
They are known for preventing cancer and are termed as protectors of the aging brain.
Many spices are an integral part of Indian Ayurveda which is a branch of medicine that uses herbs to cure various diseases.
Indian Ayurveda is rapidly growing as an industry, not only in our country but also all over the world.
As of now the demand for Ayurvedic Medicines is on the rise in countries other than India.
Most of these Ayurveda Industries are even manufacturing items like shampoos and toothpastes using herbal extracts.
These herbal toiletry items are immensely popular both inside as well as outside India due to their beneficial effects on the body.

Indian Music and Dance/Bollywood

Bollywood movies are very popular nowadays in almost every nation.
Indian movies, dubbed in a local language, are watched with great enthusiasm outside our country.
This fact needs no explanation as it is evident from the fact that all major Bollywood releases are released outside India also.
We all know that Bollywood movies and music is especially popular in the Middle East, Russia and the Caribbean.
Bhangra, a Punjabi folk dance, is included in gym workouts. It is considered as a very effective cardio exercise.
You can find tons of videos on YouTube showing foreign nationals doing The Bhangra on the tunes of Punjabi music.

Indian Festivals

We are there in all parts of the world and are indulged in almost every occupation.
Even in foreign politics, you can find many Indians who had settled abroad long ago.
Consequently, Indian Festivals are immensely popular. Diwali is celebrated even in White House in the USA.
Holi is celebrated by many ethnic groups who come together to play it with their Indian friends.
Furthermore, if we go South, Onam, is no longer a festival of Kerala, but it has earned many patrons all over the world.
These are the major trends which rightly show the Influence of Indian Culture on World. Furthermore, there are various other things have positively impacted the world like Indian Cuisine, Vedic Mantras, and Henna, which are being used almost worldwide for creating temporary body patterns.
The factor that Indians are not confined to their own country is really beneficial in spreading our culture even more as wherever we go; our culture is carried with us spontaneously.
In conclusion, I will like to say that we must be proud of our culture which has created a widespread optimistic impact on other cultures. Hence it is our duty to protect and preserve this rich cultural heritage of ours. The most noteworthy contribution to this is expected from the younger generation as they hold the key to India's future. Therefore they must strive for making India a perfect example of Unity in Diversity.
Also check: Why India Needs To Embrace Feminism?
---
ERP Training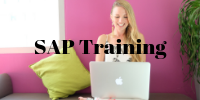 Adspuppy.com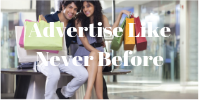 Techcoffees.com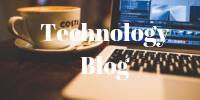 RKV Adventure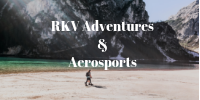 Cheapholidays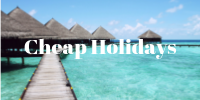 You May Also Want To Read This