Private Workers Majorly Afflicted By Lifestyle Related Ailments in India| Are You One of Them? So you work in IT Industry? Oh! You work at a very senior position? Boasting about your pay package? Well! What about your Health Package? Confused? Clueless as to what 'Health Package' I am referring to? No I am not referring to the so called Health Insurance that you have. Let me clear it out for you. I am talking about the most priceless possession of yours which is your HEALTH. What are you doing for it? Most of you will say one single word; 'NOTHING' or you will say two sentences; 'I AM HEALTHY. I DON'T NEED TO DO ANYTHING.'
According to a survey nearly 85% of employees in Indian Private Sector are afflicted to lifestyle, chronic diseases and acute ailments and IT Industry is the worst hit. If you are not one of them then the sedentary lifestyle of yours will make you one of them soon. You work hard to meet deadlines and to get your appraisals. I agree that it is vital to work hard but not at the expense of your health. It is of utmost importance to carve out a daily part of your routine for the wellness of your body as you will only be able to work hard if you are physically fit.
Spiraling Profits; Higher Incomes But No Quality Of Life And Health Levels At All Time Low
Following are the lifestyle diseases which are the most prevalent and have made the Indian IT Sector their very own comfy and comfortable home:
Hypertension: You eat badly. You sleep badly. You work night shifts. You eat at irregular hours. What is the result? Your arteries start getting clogged with all the bad cholesterol you are ingesting. Your heart finds it more difficult to send blood to your organs. Your income gets a boom and so as your blood pressure surpassing its systolic and diastolic healthy levels. Congratulations!! You have set yourself a very good foundation of obesity, heart disease, kidney ailments and diabetes.
Obesity: You eat junk food as you say that you don't have sufficient time to have healthy meal. But have you ever considered the fat percentage in your body? Obesity is the main cause of almost all lifestyle related ailments.
Diabetes: So you kept on toiling your body even though you knew you are suffering from Hypertension and Obesity. Welcome to Diabetes then. Increased levels of fat in your body has made your cells more resistant to insulin so carbohydrates are not efficiently used up and the result is in front of you. If you get diabetic you are more prone to many other conditions like kidney diseases, blindness etc.
Almost all of us are running a rat race in this global environment of stiff competition which is adding pressure on our health leading to silent diseases and various other effects like daytime fatigue, physical discomfort, back pain, arthritis, knee problems, psychological stress, regular headaches, depression, general anxiety disorders leading to further deterioration in performance as we lose our self-confidence and ultimately pressure increases more.
I have seen many employees smoking outside the company premises. Some take it as a style and some say that it helps relieve pressure and I ask only one question; 'What about your lungs? To this they have no answer or they say with their so-called style "Oh! Nothing will happen."
Steps Taken Up By IT Industry To Curb The Menace of Lifestyle Diseases
Good thing is that the realization has finally dawned upon us and various measures are being taken up by the private sector to promote health and well-being amongst its employees:
Corporate companies have their own gyms and yoga centres inside the office premises itself and their membership is provided to the employees at a very nominal cost or free.
Corporate wellness programs are hosted in which the employees are given counselling regarding diet, nutrition, fitness, personal life and relationships, importance of regular workouts and maintaining a positive work-life balance.
Infosys has a 24 hours hotline for employees who are suffering from depression to contact psychiatrists.
Regular health check-ups are conducted and the employees who are on verge of getting afflicted or are already afflicted are provided guidance to improve their lifestyle.
Team outings are promoted every once in a while so as to free our minds from stress.
These wellness programs have many benefits like reduced absenteeism, reduction in increasing health care costs thereby improving productivity and an increase in employee's loyalty thus an overall positive increase in work performance.
In the end I will like to say that everything is ultimately in our hands. No matter what the organization does to improve the well-being of its employees; if we don't take initiative ourselves we are ultimately heading to our inevitable doom.
So quit being a rat and quit taking part in the rat race. We are humans and not rodents. If you really want to be like an animal; there are many great animals out there. Be like a lion! Be like a tiger! So folks take initiative yourself and sit on the driver seat of your car of health
---
2 responses to "Indian IT Industry Hit By Lifestyle Diseases | The IT Boom & Growing Pressure on Employees"
Cheapholidays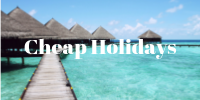 ERP Training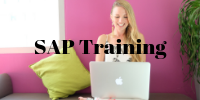 Adspuppy.com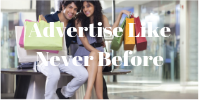 Techcoffees.com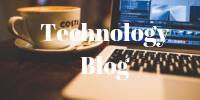 RKV Adventure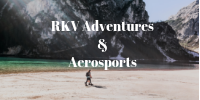 You May Also Want To Read This