Marriages in India are celebrated very grandly and elegantly and Indians spend a lot of money on weddings. In fact, Indian parents start saving money for the wedding as soon as a child is born especially a daughter.
A typical Hindu wedding consist of many functions which are celebrated with huge gathering of people. So it requires a lot of arrangements in addition to a good amount of money. Due to this factor many types of businesses related to wedding have been flourishing in India since the past decade. Many businesses which have been rooting up in India are-
(1)
Beauty and styling business-
The beauty and styling business have undergone a significant transformation in the past decade from the small unorganized family owned business to large organized formats rooting up their branches at different locations across India forming chains. Many international market players have also entered the Indian market giving a boost to this sector. International players like Lakme, Revlon and Lotus have entered the Indian market and are competing with Indian players. Due to these Indian and international companies people are becoming conscious about their grooming and styling. Special wedding and pre-wedding beauty services are offered by these beauty parlors and saloons. The services include hair treatment, skin treatment, hair styling and makeup for the wedding and pre-wedding ceremonies. In other words they provide head to toe treatment for the bride and the groom. People spend a good sum of money on the beauty and styling services in weddings. So the beauty and styling business is a business with profit and also it requires low investment along with a little bit of creativity.
(2)
Boutique or dress designing business-
Indians generally opt for traditional wears in the wedding and pre-wedding ceremonies. Indian traditional wears include sherwanis, kurta pajamas and dhoti kurta in men's category while traditional wears in women's category include saris, lehengas, lanchas, and salwar kurtis. These traditional wears require lot of designing and traditional Indian handworks like zaris, chickan,resham, sequins and mukesh work etc. Indians expose their bank balance by spending on these costly dresses with costly handworks. Many Indian as well as international designers are taking interest in Indian traditional dresses. In fact, many international designers have launched their Indian wedding collections having high prices. Small designers are also earning handsome amount of money for their designs as many Indians are unable to afford expensive collections. Thus dress designing is a good business to come up with, in Indian markets. It requires a lot of creativity as well as imagination to design an Indian traditional dress with good traditional handwork. But still it is a business with high profit which is developing very rapidly in India.
(3)   Catering services- There is no denying of the fact that a good celebration is incomplete without a delicious food, thus, catering is also a very important factor in celebration of a wedding. Catering business is very popular in India as all the marriages in India are celebrated with wide menus of food and desserts.
(4)
Jewellery business-
Indians invest a huge amount of money in gold in the form of various jewels and ornaments. According to the tradition, parents give their daughters various ornaments of gold and diamond as a wedding gift. Many times jewels are demanded from the groom side as dowry. Ornaments like rings, ear rings, bracelets, necklaces are also presented to the newly wedded couple by their close relatives and friends. This business is also very popular in India. Many organized chains of jewellery shops are opened in different cities across India. Tanishq, D'damas, asmi and gilli are some of the brands which have deep penetration in the Indian markets. Local jewelers are also changing their business models and are opening their branches at different locations. This is a high investment business but it gives high returns too.
(5)   Marriage venues as a business- For grand Indian marriages venues are very important. For huge Indian gatherings people spend an excess amount of money venues are selected depending upon the number of guests. Hotels, marriage halls and lawns are booked as marriage venues. Many marriage halls and lawns are being constructed rapidly as it is a very good business with high returns. Some hotels provide catering services along with venues for the wedding and pre-wedding ceremonies. Venue owners provide different facilities depending upon the money paid. This business is also a good source of income for investing in Indian markets, all an individual need to have a piece of land at a good location.
(6)
Wedding planning-
If one is not willing or is too busy to make arrangements for a wedding one can simply go for wedding planners. Wedding planners plan the weddings and make all arrangements for the wedding from booking a venue for wedding and pre-wedding ceremonies to post wedding ceremony i.e. vidaai. Wedding planners make all the arrangements according to one's budget. They arrange dresses and even beauty parlor and saloons for the bride and the groom. This business is still developing in India. Till now the wedding planning business has only reached metro cities of India. It has not much penetration in the small cities and towns. Generally big businessmen, industrialists and high ranked officials go for wedding planners as wedding planners take high prices for their services. In small cities and towns many people are unaware of this business and also they cannot afford paying high prices to wedding planners.
Wedding planners however lessen one's worry by making well planned arrangements. Wedding planning business is a low investment business which gives high returns. Gradually this business is making its place in the Indian society as it is being promoted in bollywood movies like Band Baaja Baarat. People are getting aware of the advantages of wedding planning and are finding it as the best way to plan their wedding. Lately, this business has been flourishing successfully if we take a look at the past 3-4 years. So if one is willing to start a business related to marriage then I guess there are plenty options available in this field.
---
ERP Training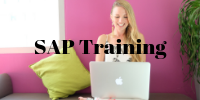 Adspuppy.com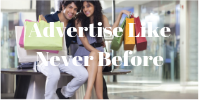 Techcoffees.com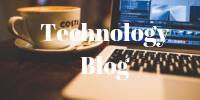 RKV Adventure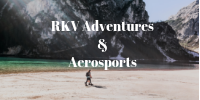 Cheapholidays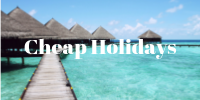 You May Also Want To Read This