The fugitive mafia don, Dawood Ibrahim has announced his wish to return to India on certain conditions that are not otherwise acceptable to the Government of India.
One of the renowned criminal lawyers, Mr.ShyamKeswani, who spoke to the media in Thane, hinted that Dawood has placed the demand that he should be lodged only in the high-secure precincts of Arthur Road Central Jail (ARCJ) in Mumbai.
Ajmal Kasab, a Pakistani terrorist was also lodged in ARCJ for more than four years, after which, he was hanged for the Mumbai terror attack in 2008.
Mr.Keswani said, "He had earlier conveyed his intentions through Ram Jethmalani (former Union Minister and eminent lawyer), but the Indian Government has not entertained any of his conditions to return".
Now the latest statement by Mr.Keswani comes more than six months following Maharashtra NavnirmanSena(MNS) President, Raj Thackeray's revelation. According to Thackeray, the BJP wants to bring back Dawood and claim credit before the forthcoming general elections.
Mr. Thackeray had made a similar revelation in Mumbai that Dawood had a keen intention of getting back, and was negotiating with the government in this regard. The MNS further said that Dawood is not well and wanted to breathe his last in the country.
Meanwhile, IqbalKaskar, Dawood's brother, has been sent to police custody by a Special Court in Thane this week, in connection with land-grab and extortion case. Two others involved in this case – BhavarKothar and Bharat Jain, have been absconding, reveals Chief Pradeep Sharma, Chief, Anti-Extortion Cell (AEC).
Mr.Keswani, Iqbal's lawyer, said that it seems puzzling, as when the crime was committed, Iqbal had been in judicial custody in Thane since his arrest on 19th September from Mumbai. This is the case for which the police have shown the three Kaskar siblings as accused.
Court proceedings
During the court proceedings, the Chief Judicial Magistrate asked Iqbal Kaskar if he was aware of the whereabouts of his family members. And if he was, he should share the information with the police. But, Kaskar responded with a terse 'No'.
The magistrate also asked Kaskar if he had spoken to Dawood recently, for which Kaskar agreed that he spoke to Dawood Ibrahim on the mobile phone, but his number was never displayed and so IqbalKaskar was not aware of his brother's current location.
This is when Kaskar's lawyer, Keswani, told the court that Dawood Ibrahim wanted to return to India, and had conveyed it to the government through Jethmalani.
Keswani further pointed out that after Kaskar's deportation from Dubai in 2003, he brought him in front of the court, and only after that the law enforcement agency became aware of Kaskar's identity.
Kewani further requested that as his client is suffering from diabetes and he was in need of medical treatment, the treatment should be made available to him.
The investigators were directed by the court to take Kaskar to Thane Civil Hospital. Kaskar is said to be in police custody until 9th March.
Background
The case is regarding the alleged coercion of Rs. 3 crore in a deal in Gorai village in Thane, Mumbai. The case involves 38-acre plot of land that is worth crores of rupees.
Who is Dawood Ibrahim?
Dawood Ibrahim is a criminal and a designated terrorist originally from Mumbai. He is currently residing in Karachi. Taking the lead in organized crimes, he is wanted on charges of murder and targeted killing. Apart from that, he is also wanted in extortion, drug trafficking, terrorism, and several other cases. He is declared a global terrorist and is named among the world's top 5 most wanted criminals.
You may also like to read: SHAMI'S MARITAL CONTROVERSY- WHAT'S THE TRUTH BEHIND IT?
---
ERP Training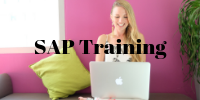 Adspuppy.com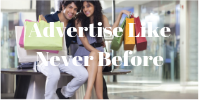 Techcoffees.com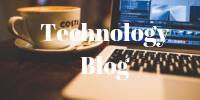 RKV Adventure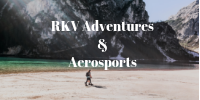 Cheapholidays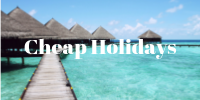 You May Also Want To Read This