Priya Prakash Varrier has become an overnight sensation over the social media websites after her appearance in a video of a Malayalam song. The title of the film is 'Oru Adaar Love' and it has been directed by the famous director, Omar Lulu. This movie is releasing in March. The Malayalam Song, which made her famous in one night, is 'Manikya Malaraya Poovi'. She is only eighteen years old and was born in the Thrissur District of Kerala. She is pursuing the Bachelors of Commerce degree from the Vimala College.
How Priya Varrier Became Famous?
The video clip of 10 seconds made her famous in minutes all over social media. The eyebrow expressions that she made have made her extremely popular. The 10-second video proved how successful she could be, as an actor in the near future. Priya has also become one of the most searched celebrities in India within just two days.
Priya Prakash Varrier had started her career by acting in the short films. These short films include Third Flip and Kadalasu Thoni, which was directed by one of the popular directors named Lewin Louie's Thattil. Priya has also done Modelling and participated in a number of beauty pageants. She is trained in mohiniyattam.
The Song
Oru Adaar Love is her debut film and the pre-released clip of the song 'Manikya Malaraya Poovi' attracted the attention of the young boys and girls on the social media sites including Facebook, Instagram, and Twitter.
This song crossed more than nine million views in just two days. It is extremely difficult to become a top celebrity in just one night. Kylie Jenner and Cristiano Ronaldo achieved this position. Priya Prakash is currently the third celebrity in the world who has managed to gain a million followers on both Facebook and Instagram in one day.
Priya's Role and Expression
The expressions given by her in the song are extremely beautiful and attractive. This particular song set on the school campus shows people reacting to the song in the auditorium. Priya Prakash is one of the students who are present in this song. She is shown chatting with her friend when a male student looks at her. Both of them talk to each other through beautiful eye expressions.
Priya has completely stolen the show and she is the only one who is responsible for making this song viral all over social media. Priya's expressions have also managed to capture the hearts of a number of Romeos. This woman received fame instantly, and a number of people are showing a keen interest in the video only because of her presence.
Many people have also admitted that they did not understand the meaning of the song but they saw the video again and again only to view Priya's amazing expressions. Undoubtedly, Priya Prakash Varrier will excel in her career and her debut film is all set to become a great hit.
You may also like to read: 10 IMPACTS OF SOCIAL MEDIA ON RELATIONSHIPS
---
Cheapholidays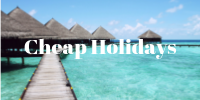 ERP Training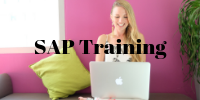 Adspuppy.com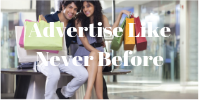 Techcoffees.com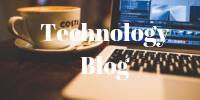 RKV Adventure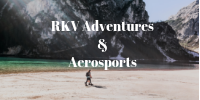 You May Also Want To Read This