There's no doubt that Irfan Khan is one of the finest actors in the Indian cinema. The Hindi medium Bollywood star has never failed to impress us with his on-screen performance. There will be a natural charm and charisma in his acting style.
Irfan Khan's career
Irfan Khan has not only worked in various Bollywood movies but also has worked in Hollywood movies. He has worked in Hollywood movies like 'The Amazing Spiderman' and 'Slumdog Millionaire'.
Irfan Khan suffering from a rare disease
Very recently the actor made a shocking revelation regarding his health via his Twitter account. The following post was made by Irfan on his Twitter account, "Sometimes you wake up with a jolt of life shaking you up. The last fifteen days, my life has been a suspense story. Little had I known that my search for rare stories would make me find a rare disease. I have never given up and have always fought for my choices and always will. My family and friends are with me and we are working it out the best way possible."

"In trying times, please don't speculate as I will myself share with you my story within a week – ten days, when the further investigations come with a conclusive diagnosis. Till then, wish the best for me."
According to a source, the actor was suffering from jaundice which is false. According to the recent news, the actor has been suffering from a rare kind of Brain Cancer – GBM Grade IV. This rare cancer is also addressed as "death on diagnosis", it is considered as one of the most dangerous types of cancer and has no medical treatments.
A recent news said that the actor is now admitted to Kokilaben Hospital, Mumbai. The actor's family after noticing convulsion attacks and slurring speech decided to admit him to the hospital.
Further, there is news about the actor suffering from brain cancer after the MRI scan. We are now getting news that a tumour is pretty high. While the doctors are willing to go for a surgery, the actor wants to go for chemo or radiation method. The actor wanted to confirm his health status before revealing it to his fans. He is, therefore, waiting for the Biopsy Reports.
News about Irfan Khan's health turned down by Komal Nahta
Although during the past few days, there are speculations spreading on the internet about Irfan's health issues, Komal Nahta cleared all rumours with his twitter post.
If Sridevi's shocking death was not all for Bollywood's loss this year, we have Irfan Khan suffering from Brain Cancer. The actor has requested everyone to give him privacy for at least 10 days until he figures outs what is wrong with his health.
However, as always gossips have already started revolving the actor's illness.
Also, we should not forget that his next movie, 'Blackmail' is all set to release on April 6, 2018, and none of us can wait anymore for it. The movie is directed by Abhinav Deo. The movie also stars Kriti Kulhari. 'Blackmail' is a purely a black comedy film and portraits what exactly a husband does after finding out that his wife is cheating on him.
---
ERP Training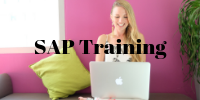 Adspuppy.com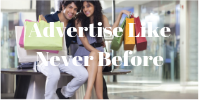 Techcoffees.com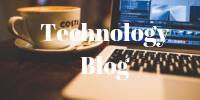 RKV Adventure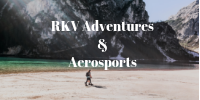 Cheapholidays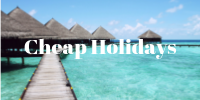 You May Also Want To Read This