Previously, Muslims searched for a perfect life partner only through their relatives, friends and taking help of some third-party agents. But, nowadays most of the people belong to Muslim community have switched towards the online matrimonial services. They are giving more preference to such mediums in their search for a suitable spouse. Such online matchmaking services cater to Muslims living around the world. These websites are developed for the main purpose of providing matrimonial services for Muslim men and women of all ages.
Introduction to Islamic wedding
Islamic marriages are considered as a religious obligation that gives the freedom of companionship and protection from sin. For women, these offer status and security as per traditional Muslim communities. These days, most of the Muslim parents are opting for such sites for finding a suitable partner for their son or daughter. Those who are living abroad are also availing such sorts of online matrimonial services.
Considerable factors to do before fixing marriage
Points related to financial income, rank, beauty, educational qualification, occupation, religion and few positive points can easily be taken into consideration through matchmaking sites. Screening and cross checking must be done before taking a final decision. All the conditions and preferences must be discussed before wedding by arranging a meeting to avoid conflicts later.
The growing success rate
In recent times, the online space has become a preferred destination for accomplishing all the major tasks. In this way, people are adopting the trend of digitalization and taking the help of different matchmaking sites for finding potential life partners. These are working as a best marriage bureau against all the traditional ways of finding the soul mates. The user-friendly interactive and accessibility feature of their virtual world makes it a popular medium to connect with a right match irrespective of caste, community and places. Young marriage seekers are continuously registering such sites and getting the most appropriate results without wasting their valuable time and money.
Why online Muslim matrimony services are becoming popular?
Technology plays a significant role in everybody life, ranges from the ultra-fast way of communication to the nature of working lives. Nowadays, most of the people have become reliant on computers and the internet to get any work done successfully and quickly. Online Muslim matrimony services also come under the part of this technological revolution and Islam people are finding their suitable life partner on the internet with the help of leading matrimonial portals.
---
Techcoffees.com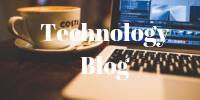 RKV Adventure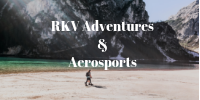 You May Also Want To Read This