The vast availability of different cultures, religions and castes in India makes the nation a complete universe in itself. Every culture and community has its particular customs and accomplishments of its rituals. Indians are worldwide popular for their cultural beliefs and religious practices. They perform these customs in order to follow ancestral rituals. In the same way, Bengali community has its own religious beliefs and practices
Bengal is an Indian state which is worldwide known for its rich culture, tradition and intellectualism. The richness of Bengali tradition can be easily sensed in every activity and occasion, Marriage is no exception. The Bengali matrimony also reflects some specific sets of unmatched customs and beliefs.
Customs in Bengali matrimony
All the rituals in Bengali Wedding are truly fun-filled and enjoyable. They hold a significant niche in the married life of the couple. Usually, the wedding customs carry on for three days, involving pre-wedding, wedding and post-wedding formalities. The wedding celebrations start with Ashirwad ceremony to offer gifts and blessings to the couple. Marriage customs like "Ai Burro Bhat", "Gaye Halud" and "Shanka Porana" are some of the considerable ceremonial practices which are organized at the Bengali wedding ceremony.
The increasing trend of free matchmaking websites
With the growing technological advancements, online Bengali matrimonial services have gained huge popularity and people of Bengal are gladly finding their soul mates with the help of such service providers. People from all walks of life and different strata of society are satisfactorily taking support of free matrimonial portals to search for their life partner. Online matchmaking sites give perfect way to interact with desired matches and know each other. Indeed, these are rendering an innovative way to fulfill one's dream and find one's life partner.
---
Techcoffees.com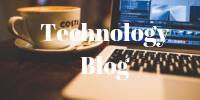 RKV Adventure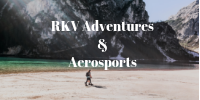 You May Also Want To Read This