Chennai is one of the largest and most developed cities in India and is also great place to get married. The city offers abundance of marriage and wedding halls, with different capacity and services included. You may easily find what you need; still the large number makes things a bit difficult. Take a look at the list we will show you and give it a thought; if you find the right one, contact it for details and pricing. Remember – always check if the place you choose covers all your requirements, before you book it, not after.
Vijaya Halls are top place, with many different halls available. It has exhibition halls, too; but offering banquet and wedding rooms is their main service. One of their halls is the Vijaya Mahal, which has capacity of 1500 people and is ideal for weddings and receptions after. It includes also one smaller hall, which has space for 350 people; and includes catering and decorations. It worth to consider its services – just see details at – http://vijayamahal.com/home.htm
Sri Raghavendra Mandapam – also offers nice marriage and wedding halls for your events. The room has capacity of 600 people and it offers high quality catering and decoration services, along with help with planning of the entire event. Every wedding is exceptional and memorable for your guests; it is also elegant and stylish. It is one of the best in Chennai; you may visit its official page at – http://www.sriraghavendramandapam.com/reception_chennai.html
Sri Lakshmi Prasanna Mahal in Chennai is the next in our list, who offers wedding and reception halls in the city. The hall capacity is over 1000 people, but the dining room space is for 300; there is also parking for more than 300 cars. The place is ideal for all kind of evens – marriages, wedding receptions, large engagement parties etc; if you are interested, just visit the official page http://www.srilakshmiprasannamahal.com/mandapamchennai.htm#1 to find out more and to make reservation.
Anugraha A/C Marriage Hall – offers incredible marriage hall, with capacity of 800 people, along with large dining room, which has capacity of 200 people. The cooking services, decoration and various extras, like air condition and generator, make it ideal and reliable for your event. There is also smaller hall, which is ideal for small sized parties; it has capacity of 200 people, with dining room for 50. To take a look at the details and pricing visit – http://www.anugrahahall.com/
Vijayraja Thirumana Mandapam & Thirumagal Thirumana Mandapam offer marriage and wedding halls, which have capacity of dining room – 130 people. The facilities are excellent and suitable for all kinds of needs – the available cuisine and decoration services, ease your choice. It is highly recommended for pure vegetarians, with is balanced vegetarian menu; in fact only vegetarian food can be prepared, so have this in mind, while looking at the details – http://www.vijayrajathirumanamandapam.com/services.html#a
Find the best place for your wedding in Chennai and fulfill your dreams for memorable and exceptional wedding party and reception.
---
ERP Training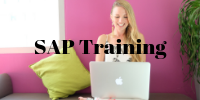 Adspuppy.com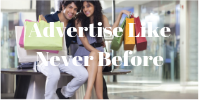 Techcoffees.com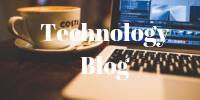 RKV Adventure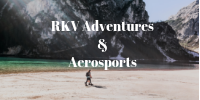 Cheapholidays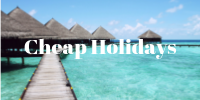 You May Also Want To Read This