Every year, many foreigners visit India to enjoy the scenic beauty and rich culture. India has been invaded by many empires before it got independence in 1947. The country had to fight many battles which in many ways destroyed its beauty and created a new country.  Every battle fought in India has created memories to be remembered for years to come. These memories have attracted foreigners to spend the vacation on the land of mysteries and beauty.
There are many places where the traces of historic battles can still be found. One of those places is Kangra in Himachal Pradesh. Kangra is the place where constant battles between the Katoch dynasty and the Mughal.  Apart from Kangra, there are two more gateways in Himachal Pradesh that invite visitors to its beauty. These places are McLeodganj and Dharamshala.
A Vacation In Kangra
How about spending a vacation at Kangra Fort.
Kareri Lake: This shallow freshwater lake is made from the melting of Dhauladhar Ranges. It is advisable to hire a guide to explore the lake. The lake is also known as Kumarwah Lake and it is a great place for camping.
Temples: Baijnath and Brajeshwari are two temples that hold tourism value in Kangra. There are markets near the Brajeshwari temple where one can find handicraft to buy. On the other hand, Baijnath temple offers great scenic beauty.
Kangra Fort: Kangra is not just a place in Himachal Pradesh but a historic place. Kangra Fort is one must-visit fort that has tales of Mughal empire. How Mughal ruled the area? How they spread all over the country? The tales behind the fight of rulers and more can be well experienced at the fort.
A Vacation In Dharamshala
Cricket stadium at Dharamshala. Image courtesy YouTube
Once having explored Kangra, it is time to move ahead to Dharamshala. Dharamshala, although a municipality in Himachal Pradesh, has a beautiful view of nature to offer its visitors. Sitting in the lap of Dharamshala, one can enjoy a great time, with family and loved ones. Here is a list of places many visits in Dharamshala:
Dal Lake: This beautiful lake attracts visitors and locals for a nice evening. One can enjoy the serene place, with a cup of hot coffee or tea as the place is quite colder.
Kangra Art Museum: If you are an art lover, you will love to visit Kangra Art Museum, which houses artefacts from Tibetan and Buddhist cultures that once dominated the place. The museum has a good collection of coin memorabilia, anthropological materials, and rare pottery.
Tea Gardens: In case you never got the chance to see a tea garden, you will be able to see one in Dharamshala. The garden is a great place to relax and enjoy the fresh air.
A Vacation In Mcleodganj – A Much-Hyped Place
A view of McLeodganj. Image courtesy MouthShut
Mcleodganj is one of the most hyped places to visit among travellers. However, it doesn't have much to offer. There are three things that one can do at Mcleodganj  – shop, pray at monarch, and enjoy a great time with nature at its best. Triund and Bhagsu are two must-visit natural beauties of the place.
Conclusion:
Himachal Pradesh offers a panoramic view of nature. By visiting the place, one can free oneself from daily routine tensions of life and enjoy a relaxed life. One can know more about the state by visiting the website of Himachal Tourism.
---
Techcoffees.com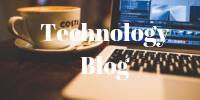 RKV Adventure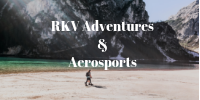 You May Also Want To Read This