Indian super league never fails to deliver the excitement. As the league picking up its pace, there are two groups of fans who already started the bout on social media. Kerala Blasters vs Bengaluru FC, it surely is a contest to watch out this year.
Known for their exceptional fan support, Kerala Blasters is THE TEAM with the most number of attendance in Indian super league. Having won the Fan club of the Year award at Indian sports honors, the yellow army Manjappada is starting off the season with positives.
However, the yellow army never misses the boat to bring in new rivals each season. With ATK and Chennaiyin FC as their all-time rivals, they are gathering two more into the mix this season.
Jamshedpur FC vs Kerala Blasters
The battle between these two started as Jamshedpur FC lured thin their former gaffer Steve Coppell. Kerala Blasters Finished last season as runners-up under Steve Coppell and his assistant Ishfaq Ahmed. However, things started boiling when Ishfaq left the Kerala side to join the new entrants from Jamshedpur.
It didn't stop there; the scuffle went even further on social media as Jamshedpur signed three former blasters. It led to the hacking of Jamshedpur's Wikipedia page and labeling them as "curry leaves of Kerala Blasters".
In return, the Jamshedpur FC fans also hacked the Kerala Blasters Wikipedia and named them "old age home" in allusion to their veteran signings. Even though the comments are removed from Wikipedia, the brawl still goes on. It guarantees the audience a tensed match when these two takes on this season.
Kerala Blasters vs Bengaluru FC
Now, this is where things get arousing for this year's Indian super league. There's a tension rising between these two teams as the contest is fast approaching. It all evoked as Manjappada beat West block blues to clinch the Fan club of the year award. Known for their loyalty to their clubs, Manjapada and West block blues are without a doubt the best fans the game has produced.
The two time I League champions is looking to replicate their glory on Indian super league. Having won their first game against Mumbai City FC, they have shown their intentions already. However, the blasters are witnessing yet another slow start to their campaign.
In terms of numbers, the blasters could compete with some European clubs. Nonetheless, when it comes to supporting their team West block blues comes to a step above. They are well coordinated, and they are in full voice till the fulltime whistle.
It's unfair to say the blasters did not cheer for their team. Anyhow, the exceptional numbers in the stadium make it a difficult task for the Manjappada. In fact, the comparatively low number of attendance in Bengaluru makes it easier for West block blues.
Although Manjappada is doing their best to bring the fans together, it's obvious that it may take some time. But one thing for sure, seeing 40,000 supporters chanting would definitely be a moment worth waiting for.
It's good to see the amount of rivalry between these fan groups, and it'll surely help the league to attract more fans. Kerala Blasters vs Bengaluru FC is going to be the most enthralling match with these loyal fans groups at their back.
You may also like to read this, Indian super league: ending the goal draught with a goal feast
---
ERP Training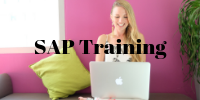 Adspuppy.com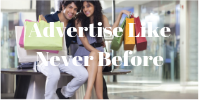 Techcoffees.com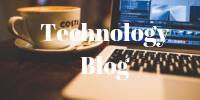 RKV Adventure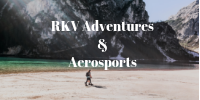 Cheapholidays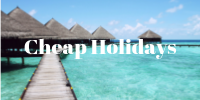 You May Also Want To Read This