Lord RAM is the center of faith of the Indian people. He is the described as the "Maryada purusttotam" in Hindu texts. He was married to Sita, Daughter of King Janka. Lord Ram is depicted as the role model for the society in all the Hindu text. He was a Great ruler, Brother, Son, Husband and friend. Here I am mentioning few stories of lord Rama describing his persona in different social role.
Ram as Ideal Son: Lord Ram was eldest among four sons of Dasaratha, the king of Ayodhya. His mother was Kauslya, the first queen among three queens of king Dasaratha. Laxman, Bharat and Satrughna were brothers of Lord Rama. Story goes like, when king decided to announce Ram as his successor, her second queen Kaikayi, who wanted her son Bharat to become king, asked Kings for fulfilling those two unclaimed boons that king promised to fulfill at her will. She asked exile of 14 years for Ram as first will and Throne for Bharta as second. King Dasratha bound with his promises, asked ram to leave the kingdom with immediate effect which Ram accepted readily. He was a biddable son of king and he never asked the reason for the exile. He took it as the will of his father and accepted.
Ram as a Good Husband: When Sita, his wife, heard the news of Ram's exile she too decided to stand by him in the exile. Ram along with her wife and younger brother Laxman, who insisted to company Ram in the exile, moved to jungle to complete the sentences of his father. In jungle, Ram took care of Sita, like a good husband does. According to hearsay once a Crow named Jayant pecked in foot of Sita and angered Ram. Ram threw an arrow aiming the wicked crow. The crow had no place to hide and he finally begged Sita for his life. Ram left him one-eyed, granting him life, for his misdeed. He also fought and rescued Sita from Ravan, The Devil King of Lanka.
Ram as a good Brother: though he got exile because of his step mother's wish to make her son Bharta the king of Ayodhya, He never showed unpleasantness towards his Brother. He several time quoted that Bharat is his loving brother. While Fighting with Ravana's son Indrajeet when Laxman got injured he quoted
"Jo janteu ban bandhu bichhohu,
Pita bachan manteu nahi oohu"
"If I'd have known to separation with you in the jungle, O MY brother! I had never kept the promise of the father." He treated his younger brother like his own son. He was a Loving and caring brother.
Ram as great Ruler: He was a great ruler and everyone was blissfully happy in his reign. There were no beggar or Sad persons in his kingdom. Even there were never any premature deaths in his kingdom. He was a justice king. Hearsay is that in his kingdom nobody was locking the doors; everyone I his kingdom was happy healthy and Honest.
Ram's marriage to Sita :
Ram was a great warrior and great king. He went with sage vishwamitra to save his yagya from the demons. Ram learnt the war techniques from him. Ram killed Tadka, a lady demon, in order to save the yagya . After successful completion of his yagya, Viswamitra told Rama about a Swayamvar(a form of marriage where bride chooses the one who completes the condition).
Vishwamitra took ram and Laxman with him and went to Mithila, the place where swayamvar was taking place. Vishwamitra was invited there as renowned sage. Vishwamitra introduced Ram and laxman with Janak, King of Mithila. On Vishwamitra's instruction Ram took a part in Swayamvar.
A day before the swayamvara, Ram with his younger brother went to the royal garden of mithila where he first saw Sita, the daughter of janka for whom the Swayamvara was organized. Sita glimpsed Ram and lost her heart to him. She prayed "Goddess Gauri" for him to be her husband. Here Ram also fell in love with Sita.
On swayamvar Day, The kings and princes of various states of world were present to take part. The condition of the swayamvar was to clinch the String on an auspicious and rare Bow of Lord Shiva. This was almost next to impossible task. Many kings tried to hold the Bow but none succeeded; then Ram, on his mentors behest, pull the heavy bow like a Flower. He clinched the string on the Bow so tightly that the bow got break down. But the condition was fulfilled. He cleared the eligibility test for marrying the Sita. Sita was so happy that she placed a Jaimal (Victory garland) around his neck. Everyone started preparing for the marriage ritual.
When Parasuram, who is also believed to be an incarnation of lord Vishnu and a devotee of lord Shiva, Came to know about the dis-part of the bow, he came to levee and demonstrated his anger. He was known for his anger. The myths were that he slaughtered all the Kshatriya kings of world 21 times and gave the kingdom to Brahmans. Everyone was frightening with the unpredictable mishap. Laxman then interrupted Parasuram by saying here no one fears you and what you are talking about is just a mishap. This was just an old bow which got disported in the attempt to clinch a string on it. Parasuram got more angered. Ram interfered the discussion and calmed him down by begging an apology to him. With his very polite words he made him understand that this was destined to happen and soon Parasuram realized the divinity of Ram. Satisfied Parasuram went back.
King Janak then send messengers to Ayodhya to give the good news of Ram's brave effort and his winning of swayamvar. The proud father, accompanied with family, proceeded baraat to Mithila. Tulsidas, Great poet and Devotee of Ram, has written the grace of this holy marriage. He wrote about the royalty, auspiciousness and divinity of the marriage.
---
Techcoffees.com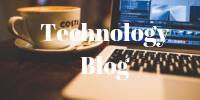 RKV Adventure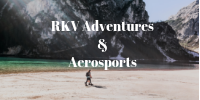 You May Also Want To Read This