Ancient India contributing to the concept of mandaps
In India, the concept of "mandap" has been an indispensable part of religious or any other auspicious event since ancient times. "Mandaps", are considered to be sanctified places in Hindu religion, where, the ceremony is said to be carried out, in presence of all the positive elements of nature. A "mandap" is basically a tent, built on an open land. "Mandaps" are thus an intrinsic part of Indian wedding (the divine occasion of binding the two souls together, forever).
With the concept of mandap, comes the idea of mandap decoration to add to its aesthetic value. Mandap decorations can vary widely from place to place, taking the regional culture into consideration. Nowadays, mandap creation is not merely restricted to the Indians, particularly the Hindus. It has spread all across the globe.
Although identified as a mark of Asian culture, mandap decoration has influenced the western continents as well. This cross culture influence brought in creative aspect of mandap decoration.
Indian wedding rituals and mandap significance
A shamiyana / mandap in Indian marriages, is a four pole tent (generally 15 by 15 feet or more), with a raised platform at the centre of it, wherein, the sacrament is taken place. Mandaps can be bedizened in an array of ways, keeping in mind the rich Indian traditional outlook, the western architectural ideas and also conglomerating the grace of both of the civilizations.
In typical Indian espousals, there is a divine blazing fire at the centre of the podium to invoke the God of fire, Agni, who is believed to be the celestial and immaculate witness to the wedding ritual. The custom of jaimala (where the bride and the bridegroom exchange garlands worn around their necks), is another important attribute of the wedding, signifying that there is no end to their life of togetherness.
Mandap decorations and its types
Mandap adornments can be of multifarious styles and themes. The beautification of mandaps not only adds to the alluring charm but also indicates status and wealth.
The tents are made of bright colors to appeal to one's eyes. It also denotes abundance in bliss, happiness and contentment. While garnishing, be it in traditional or present day trend, illumination or putting up of various lights is one of the prime factor to be taken into consideration as apart from brightly lit mandaps, it is also believed to lead to enlightenment of mind, thoughts, knowledge and prosperity .Various designs of lanterns, candles and diyas and also electric candles are used for such purposes. A chandelier, at the centre of the mandap adds to the royalty of the ambience.
Floral decorations of mandaps have existed since time immemorial. Flowers, appeal a sense of innocence and purity, quite relevant to the occasion of marriages.
Selection of colors for ornamentation
The vibrant colors of red, gold, silver, yellow, and vermillion are perceived as emblem of affluence and good fortune. Choosing color according to the ongoing season is another criterion to be taken care of, so that the wedding hues complement the bloom and verdure of the season. For instance, shades of pastels are widely preferred during the summers. Again for autumn, colors like maroon, ochre, russet, amber and brown are thought to be good choice.
If a mandap is to be decorated with a western outlook, instead of the conventional bright colors, mostly soft or neutral shades of mauve, purple, pink, aqua blue, peach and others, are recommended. They reveal a couples' sophisticated attitude and style.
Wall hangings, again are available in a range of varieties.These may be wooden, gaudily decorated ones in intricate designs on a silk base, paper made or even handmade ones exhibiting oriental decorations or a mythology. The walls of mandaps, festooned with flowers, both natural and artificial (as per requirement and availability) with a wall hanging in the backdrop, sets in, the theme of artistic beauty. Curtains are also used in the back drop, as a part of mandap decoration. Decorations in traditional weddings, nowadays, not only use the silk made embroidered curtains but also the ones made of crystal and pearl beads. Flower curtains mostly made of red roses, peonies and orchids are a rage in the present times as it adds to the elegance of the holy canopy.
Decorative artifacts are other elements used in garnishing the mandap, giving it a completely exquisite finished look. The commonly used artifacts are the silver or bronze carved thrones (for the bride and groom) or the richly designed vedis, the long brass traditional lanterns to the sculpted figures of deities, the netted drapes of silver and golden colors to the brocade cloth material or any other prop that is used in decoration.
Regional influence in decoration
Regional culture and traditions to some extent tend to influence the decoration of the mandap. Like in Marathi weddings, decorative carvings like bouquets or baskets made of fruits, vegetables and other edible stuff is a part and parcel of their custom. Hence, in the present times, veggies are not just used for snacks and cuisines, there is much more to it, when it comes to adorning the buffet table with say, a pineapple pyramid!
In Bengal, the sacred fire (Agni vedi) is surrounded by banana trees on its all four sides under the common belief, to secure the generations yet to come in the blood line.
In Christian weddings, ice sculptures are considered auspicious. Like this, various other sects and regions have their own rituals contributing in mandap decoration.
Present day marriages in India
Traditional Indian marriages are grand events which comprises pre-marriage, marriage and post marriage rituals, which last for about a week. In modern times, the weddings are a perfect blend of our ethnicity, culture, richness and western customs. Wedding is one of the rituals that is looked upon as an unique event in one's life.
Every person wants their wedding day to be the most beautiful and memorable day of their life. Thus, the key point during mandap decoration should be to include and incorporate all the beautiful things dear to us, surround the mandap, during our marriage. From there, comes the idea of beautification of mandaps. A grandly decorated mandap not only shows a family's artistic view but also creates a long lasting impression on the guests, making the wedding a truly perfect event of our lifetime.
Decoration and designing on a large extend depend on peoples affordability and budget. Wedding planners now offer a wide range of packages to suit all kinds of requirements of the clients.
So, dear reader, spending on wedding decorations is not wastage of your hard earned money, looking into the depth; it actually makes your long cherished dream of ideal marriage come true!
---
Techcoffees.com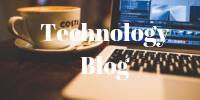 RKV Adventure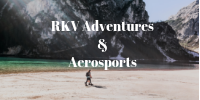 You May Also Want To Read This