A marriage is a public or ritually accepted unification or the lawful contract between couples that institutes rights and duty between them and their offspring,and between them and their in-laws.The meaning of marriage differs with diverse cultures,but chiefly it is an establishment where interpersonal Affliations ,typically sexual ones are accredited.In broad definition marriage is well thought to be a cultural worldwide.
Marriage halls in Chennai include:
Confluence Banquets & Resorts
It is strategically located at the assembly point of East Coast road, old Mahabalipuram road and Chengalpattu road.
It occupies more than 20 acres, Confluence Banquets and Resort is located on the boundary of the Green Belt in the region of Chennai, in the midst of the backwaters forming the background, creating an elite eco-friendly ambiance. It is near Mahabalipuram which is a UNESCO World Heritage Centre and, away from the heart of a chaotic lifestyle is the serenity of the Confluence Banquets and Resort, which allows you to have pleasure in the greatness of life in the most natural and calm surroundings. Its ambience is well premeditated in a way that everything you require is addressed. From the carefully planned Maitri Convention Hall encircled by flourishing green vegetation, to the lush Lawns that cover over 1.47 acres, to the lavishness of the Villa, the villas have magnificent rooms, Nectar Lounge Bar, to the Summit Hall, Petals Multi Cuisine Restaurant the services offered by Confluence Banquets and Resort are second to none.
Price range per night: 5,828 to 7,362
Hotel Class:4.5 star:Confluence Banquets and Resorts 4.5 stars
Number of rooms: 88
Anugraha A/C Marriage Hall
Anugraha A/C Marriage Hall is located in the city of Chennai on New No.31, 1st Main Road, Baby Nagar.
This hall has a sitting capacity of 800 and 200 in the dining area.
It is a renovated hall with Vinayaka Temple within the Mandapam. Has a large kitchen which is fully equipped.
The bathroom and toilet blocks are separate.They provide you with a public address system and also have exterior and interior lighting.
Contact Person : Mr.T.Thamizhchelvan
Phone: 91-44-2243 1771
Mobile : 98410 69468
Raja Kalyana Mandapam
This hall is located at 205, Velachery Main Road. Next to Rajalakshmi theatre within the locality of Velachery in the city of Chennai.
This hall has a capacity of 600 seated guests and 200 in the dining arena.They have a safe car parking facility.
You can also enjoy the services of buses or trains that connect Valchery. The hall is fitted with very modern facilities.
Kanthimathi Kalyana Mandapam
Sri Krishnaswamy Kalyana Mandapam is centrally located, It has large dining area, contemporary kitchen with stylish utensils and A/c Rooms. The facilities here are excellent and unrivaled.
Email : contact@anugrahahall.com
http://www.anugrahahall.com
http://www.tripadvisor.in
http://srikrishnaswamykalyanamandapam.com
---
Cheapholidays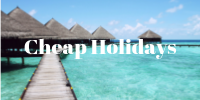 ERP Training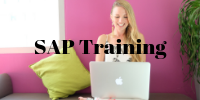 Adspuppy.com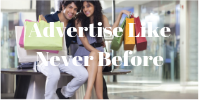 Techcoffees.com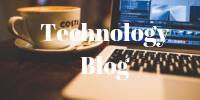 RKV Adventure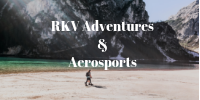 You May Also Want To Read This